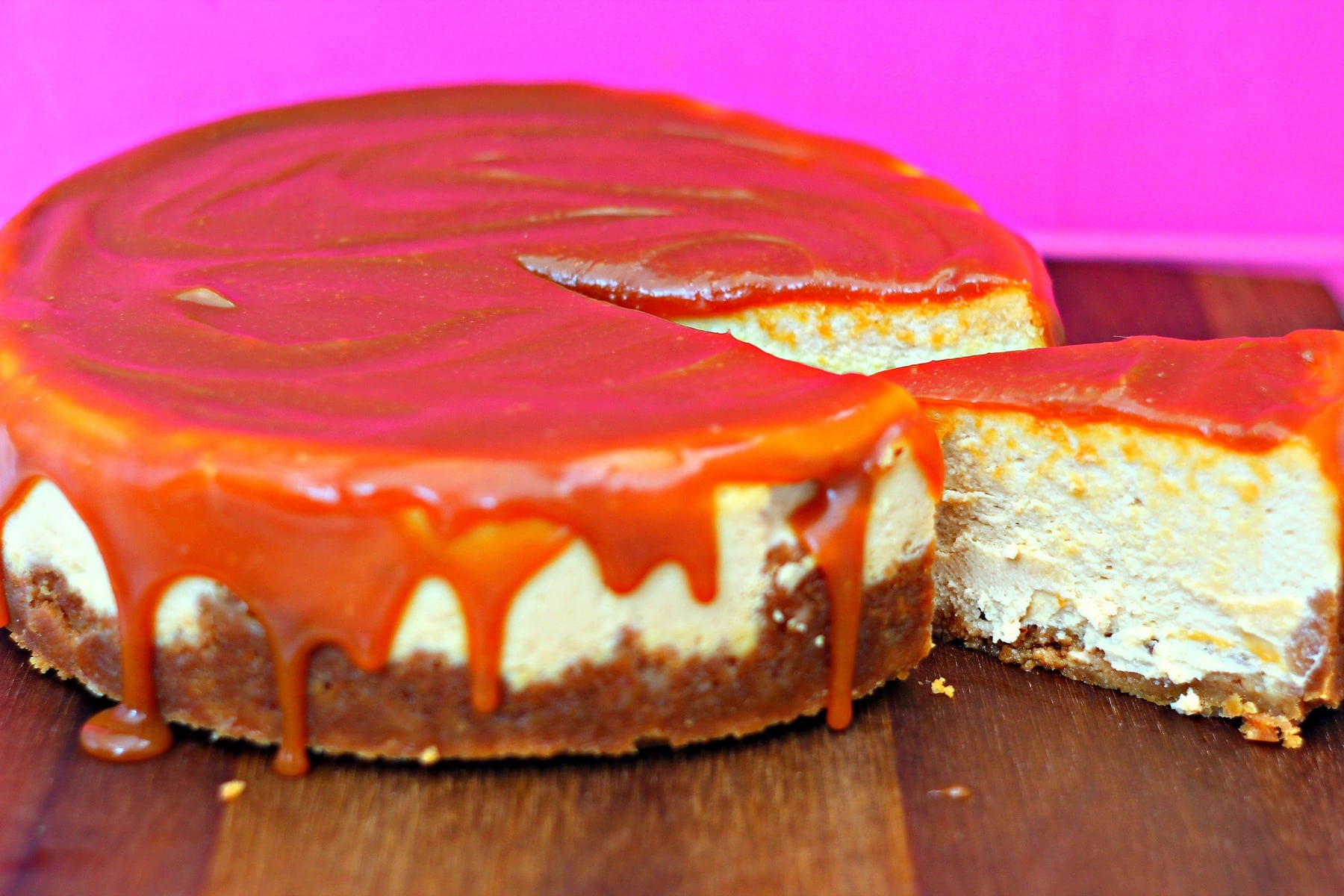 I am still feeling ravenous at every hour in every day and I am yet to find my eating backbone. Consequently I am also still a big fat bloater with an expanding middle aged pot belly and bingo wings…….I think I could actually fly………This is not a new experience for me however. My nick name at school for a while was Weeble. I found it a little painful at the time so resorted to a diet of Krunchie Puffs and apples for six months.Fervently munching through my body weight in Golden Delicious at lunch times in order to banish my tubby belly, my angst teenage diet did the trick and my weeble nickname was lost to schoolgirl history….or so I thought….. A weeble is an uncannily apt description of my profile at the moment. A weeble with fat arms would be a 100% on the money but you get enough of the picture with just weeble.
However that is not the least of my body shame this week. My body image took a real kick to the proverbial pot belly on Tuesday……….Whilst out shopping with my little munchkins I got asked by an annoyingly eager beaver shop assistant if these lovely little tykes were my grandchildren????!!!!!…..WTF!!!!!…..Sh.t, Sh.t, SHIT !!!!!!!
The very worst thing about the whole episode was that I knew he was going to do it………he started to ask the question, stopped himself, had another good look at my face, obviously decided that he was correct in his assumptions and proceeded with his devastating small talk. The clever thing would have been to have gone along with his assertation, allowing me to exit the situation quickly and nurse my deeply wounded pride by the sparsely populated bathroom accessories but a denial was out before I had time to kick myself in the scaly shins. The result was an excruciating eternity for both of us whilst he processed my bargain chopping board and continued to dig himself deeper. If he hadn't have paused to check his judgement I might have felt some empathy for his situation but his double-take compounded my insult and it was all I could do not to wish a curse on him and all his children for eternity…….W.nker……
My best friend found the whole thing hysterical, which went some way to improving my handle on the situation. She had once been mistaken for my mother at my wedding…..twice. I had completely forgotten all about it……that's definitely way worse……
As I weep into the mirror and google cosmetic surgery procedures, this Caramel Cheesecake has saved my terribly wounded soul….. Yes I am an older mother and yes these children have sucked me dry, actually dessicated me it now seems. But above it all and most importantly there is always Cheesecake and we should never, ever forget it. This one is a humdinger. Great, thick, deep, mellow wedges of it soused with cream will salve all but the deepest of cuts. Remember this one ladies..
PIN ME FOR LATER!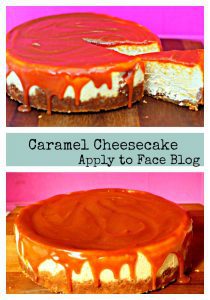 This is a special cheesecake.Perfect for salving souls and filling the bellies of special friends and family. A cheesecake of love for whenever and where ever it is needed. It is better sitting overnight in the fridge thinking about it's universal message so is perfect for all geriatric mums with anxiety issues....... If making the Caramel Sauce is a little daunting just buy a jar...simples...
| | |
| --- | --- |
| | |
Pre-heat the oven to 170 C. Melt the butter and combine with the biscuits in a food processor to whizz to a wet rubble. You can crush by hand using a plastic bag and rolling pin before mixing with the butter if you are without machinations.

Using a 9" loose bottomed springform non-stick pan with high sides, spoon the buttery crumbs into the pan and press evenly over the base. I use the back of a soup spoon but you can use the back of your fingers too. Bake for 10/12 mins until just starting to brown.Leave to cool.

Keeping the oven on beat the cream cheese and sugar together before adding the eggs one at a time. Give the sides a scrape down and beat in the caramel extract. Pour the mixture into the springform tin.

This is the only pain in the ass bit..........using tin foil cover the bottom of the pan. The tin is going to sit in a baking tray of water and with it having a loose bottom there is a danger of water getting in. So I used 3 layers of foil and I know that some peeps use roasting bags too.

Place in a baking tray and fill 1/2 way up the sides with boiling water.

Bake for about 1 hour and 10 minutes. The most important thing is that it still has a wobble in the centre to it so watch closely in the last ten mins. All ovens are different but remove it when still wobbling in the middle.

Remove from baking tray carefully and unwrap. Allow to cool for 10 mins before putting the whole thing in the fridge overnight, leave uncovered.
Bring the water and sugar to a fast boil without stirring. It usually takes about 5 mins but watch constantly. As the colour starts to deepen keep removing from the heat to swirl the pan around and mix the darker outer edges with the clear mixture in the middle of the pan.When the sugar starts to turn into caramel everything happens quite quickly so I find if I keep taking it off the heat for a swirl, I make sure it doesn't burn. I keep doing this as soon as it starts to go golden. One cautionary note-this stuff is hotter than Tom Hardy-be bloody careful.

Once golden remove from the heat and add the cream. It should splutter like a b.tch but keep stirring and it will all calm down. If there are hard bits in it return to the heat and keep stirring until they melt. Pour into a jug and leave to thicken and cool.

When ready to fill your soul, remove carefully from the tin and pour the sauce over the cheesecake as you see fit. You could cover in fudge pieces or crunchie bars would be gorg. Pimp your ride b.tches.

Apply to anxious, hormonal, rejected and Grandma face.