I am rather glad to see the back of dreary January truth be told. Unless it snows or the freezes the pants off everywhere I struggle to see any beauty in it. Maybe February can bring a little showiness to the seasonal party. And obviously when the weather outside is frightful the kitchen often beckons everyone within to bake a little something to bring cheer to the general greyness outside.
I am like a rat up a bakery drainpipe. Show me the scales, give me some chocolate chips and I am content…until I have eaten at least half of it myself and am wracked with gluttonous guilt. The nature of the baking beast I am afraid. Only those with a steely resolve can resist and I gave up being steely around 1986. Now I'm just spongey ….
The bakes that I have recently returned to this dismal January have been my baking stalwarts. Every time I bake them they bring me such genuine cheer. I am pleased as punch to hand them out and see everyone's reactions. After I have snaffled my own half obvs.
This Flapjack recipe of mine is something that I spent a lot of time on getting just right. They are monumental. Crisp on the outside and filthily chewy within. Let the cold wind blow. Enough said…
And my glorious Danish Cinnamon Rolls. I froze a batch in December and have brought them out to thaw and bake for special breakfasts. My children both have their birthdays in January so it was these that I baked for their breakfasts amongst the fabulous crazy excitement and chaos. They both closed their eyes as they munched. Cheesy but it brought much warmth to my chilled January soul.
Onwards to the fabulous baked goodies that this linky has brought to the January #BakingCrumbs Table.
A couple caught my eye enough to give them the #BakingCrumb wink. The first was this monumental and brilliant round up of Easy Vegan Recipes for Veganuary from Peachicks Bakery. Something for every occasion and all of them properly delicious.
The second were these beautiful Cranberry & Apricot Seeded Flapjacks from Gluten Free Alchemist. These Vegan flapjacks are plump and chewy and packed full of oats, fruit, nuts and seeds. Flapjacks that are good for you? Who knew?
#BAKINGCRUMBS FEBRUARY 2020
I decided to mini theme this month as we had some delightfully cute recipes linked up and with Valentines Day just around the February corner, it seemed quite apt.
First up is Only Crumbs Remain and her beautiful Vegan Meringues. I learnt a lot from this recipe. Perhaps last to the vegan party but I did not realise that they are easy to make with Aquafaba, the commonly thrown away liquid found in cans of pulses, though that surrounding chickpeas appears to be preferred. Thrifty to the max. Plus just as easy as a standard meringue recipe. These would be perfect for a Vegan Valentine.
Next are these super cute Lemon Biscuits from Cooking With My Kids. A blast of sunshine when we need it the most and a great Valentines gift. Based on easy fork biscuits, these lemon biscuits are really easy for kids to make too. With so few ingredients and steps in this recipe, they're also really quick to make, which is perfect for young kids with short attention spans.
In an attempt to warmly welcome a vegan family member into her home Gluten Free Alchemist came up with this incredible recipe for Gluten Free Vegan Chocolate Cake . Kate tells us this gluten free vegan cake has a sponge which is deliciously chocolatey with a good punch of cocoa… Although the crumb is quite tight, it is by no means over-firm or over-dense, with a texture that remains soft and perfectly cakey. I was hugely impressed with how clever her recipe is and her attention to detail.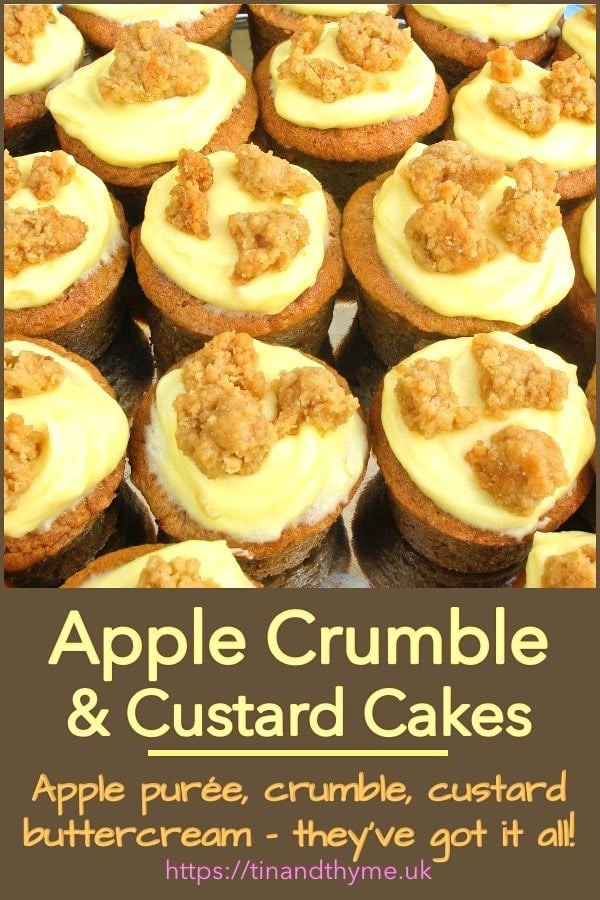 Bringing up the January rear is Tin and Thyme's Apple Crumble and Custard Mini Cakes. If there is any baking to blast away the January blues in a mouthful moment, it is this genius recipe. A taste sensation made for all round happiness and general good feeling. "Mini apple crumble and custard cakes flavoured with cinnamon. A surprise middle of apple purée with a topping of custard buttercream and crumble makes these little cupcakes a complete delight." She's not kidding…..
And just like that January was over.