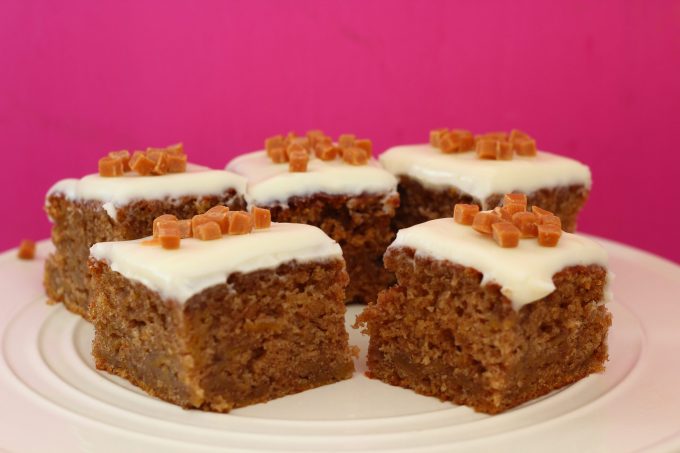 I had one of those parenting moments a couple of weeks ago which I will never forget. It took my breath away with an emotional killer sucker punch to the paunch. It literally hurt to breathe for a few minutes.
I realised what it was in a heartbeat.....parental grief. Something that I did not know existed until becoming a parent, obviously not being one before, I paid no heed to the enthusiastic but "boring" conversations of parents in my peer groups. I had no inkling of the terribly painful phenomenon that lay ahead.
My son at 7 has taken up Motocross. It is something that has consumed him for a long time in equal parts with joy and terror.
Joy at riding his bike and doing well but terror at hurting himself and coming last or thereabouts. But above all he did not want to stop.
I have quite often wanted to drop kick him all the way back to his bedroom as he thrashed tantrum stylee all kitted up on the ground as he refused to ride  after asking to all morning.
It has required me to see him through all of the anxieties and bizarre feelings of shame that engulfed the poor child at times and it seemed that mostly only I would do.
This was a juxtaposition of emotions for me. A really wonderful feeling to have the ability to empower and comfort him but miserable to also watch and listen as he battled with irrational anxieties that crippled him at times. It was all I could do not to send him to bed with a whiskey and valium.
In something akin to a Rocky movie, obviously just in our own heavily biased minds, he has risen heroically above all his doubts and fears and is now bathing in the glory of nipping at the leaders heels, well nearly (parental license).
This rise in his performance has brought a happiness and confidence to his whole life which has been the very best bit of it all. That in itself makes me weep profusely if I think about it for more than ten seconds or psycho stare at his beautiful face as he sleeps (every night).
However it is also responsible for the previously mentioned punch to the paunch........."ADRIAAAN!"
As we were hurtling down the motorway en route to a much-anticipated motocross meet with me rehearsed and ready for my start line routine, he uttered the fateful words.
I made a joke at my own expense and laughed loudly....."Mummy do you always have to come to the motocross races?" he asked...."Sometimes you embarrass me".........as tumbleweed swept across my heart, I felt actual physical pain..........
He was now more concerned about what the other boys would think than needing me to be there to steady his nerves and wipe away his tears.
In a scene from a sad eighties movie I stared desolately out of the window, trying hard to stifle my sobs to Simple Mind's "Don't you forget about me" (Absolute Radio) as the silent tears flowed down my cheeks. Crazy selfish bi.ch.
Of course I was happy for him and his new found independence, of course it was what we had been wishing for but  I had obviously also wanted to remain the centre of his world FOREVER.
The feeling of him reaching for my hand with his little one is just one of the best  in all the world. Truth be told I had always hoped he would become Timothy Lumsden and never leave home.
I've been trying to send him out the house in trousers that are too short and girl's t-shirts to ensure he is ostracised by his peers  but he is far too fashion forward and wont allow it.
I don't know how to be anything other than an obsessed, clingy Mum. I've even considered becoming a dinner lady at his school just so I can cut up his food and make sure he finishes his peas.............
First it's don't embarrass me on the start line/school run, next it's debauched boys holidays in Maguluf . Slow down F.F.S. I want to stop and freeze frame it all......."TIMOTHY!"
This is a versatile Autumn Pumpkin Traybake that you can keep for grownups or decorate with ghoulish sprinkles for a Halloween tea. Kids and adults alike seem to love cream-cheese icing so it's usually a big winner whatever you put on top.
Here are some other similar bakes.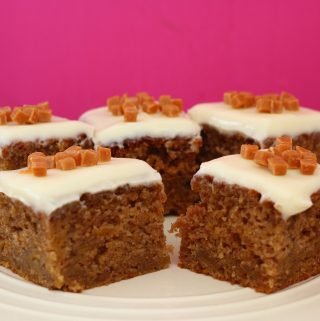 Autumn Spiced Pumpkin Tray Bake
This is a wonderful, moist spiced cake perfect for Autumn. For Halloween you could decorate with ghoulish sprinkles.
Ingredients
Pumpkin cake
200

grams

unsalted butter

melted

300

grams

self raising flour

200

grams

light brown sugar

100

grams

caster sugar

4

large

eggs

beaten

1

tsp

baking powder

½

tsp

bicarbonate of soda

400

grams

grated pumpkin

2

tsps

ground cinnamon

2

tsps

mixed spice

½

tsp

salt
Cream Cheese Icing
50

grams

unsalted butter

room temperature

300

grams

full fat cream cheese

125

grams

icing sugar
Instructions
Pre-heat the oven to 180 C. Beat the eggs and butter together in a large mixing bowl with a hand held electric mixer or in a free standing mixer.

Mix the dry ingredients together in another bowl before adding to the eggs and mixing together well. Add the grated pumpkin and mix again thoroughly. Simples.

Pour the batter into a greased and lined baking tray. I use bakoglide. Mine measured 20 cm by 30 cm. Bake for 45 mins until springy to the touch and an inserted skewer comes out clean.

Leave to cool for ten mins in the tin before removing to a wire rack to completely cool.

Add all the ingredients to a food processor and whizz together. If you don't have a food processor then sieve your icing sugar onto the butter and cream cheese and beat well to combine to a smooth paste.

Using a palette knife spread the icing all over the cake. Using a ruler or just your eye if you're confident cut up into squares. Decorate with fudge chunks or whatever scary sprinkles you can find for Halloween.

Apply to terribly bereft face.
Nutrition
Calories:
399
kcal
|
Carbohydrates:
46
g
|
Protein:
5
g
|
Fat:
22
g
|
Saturated Fat:
12
g
|
Cholesterol:
107
mg
|
Sodium:
210
mg
|
Potassium:
175
mg
|
Fiber:
1
g
|
Sugar:
29
g
|
Vitamin A:
4905
IU
|
Vitamin C:
1.2
mg
|
Calcium:
71
mg
|
Iron:
1.1
mg
All nutritional information is approximate and intended only as a guide.
Tried this recipe?
Take a pic and tag @applytofaceblog on Instagram. I would so love to see them!