I love a good Fakeaway recipe, especially at the moment when eating out is not an easy option. So I loved rounding up these recipes for fakeaway and #CookBlogShare Week 37 fun.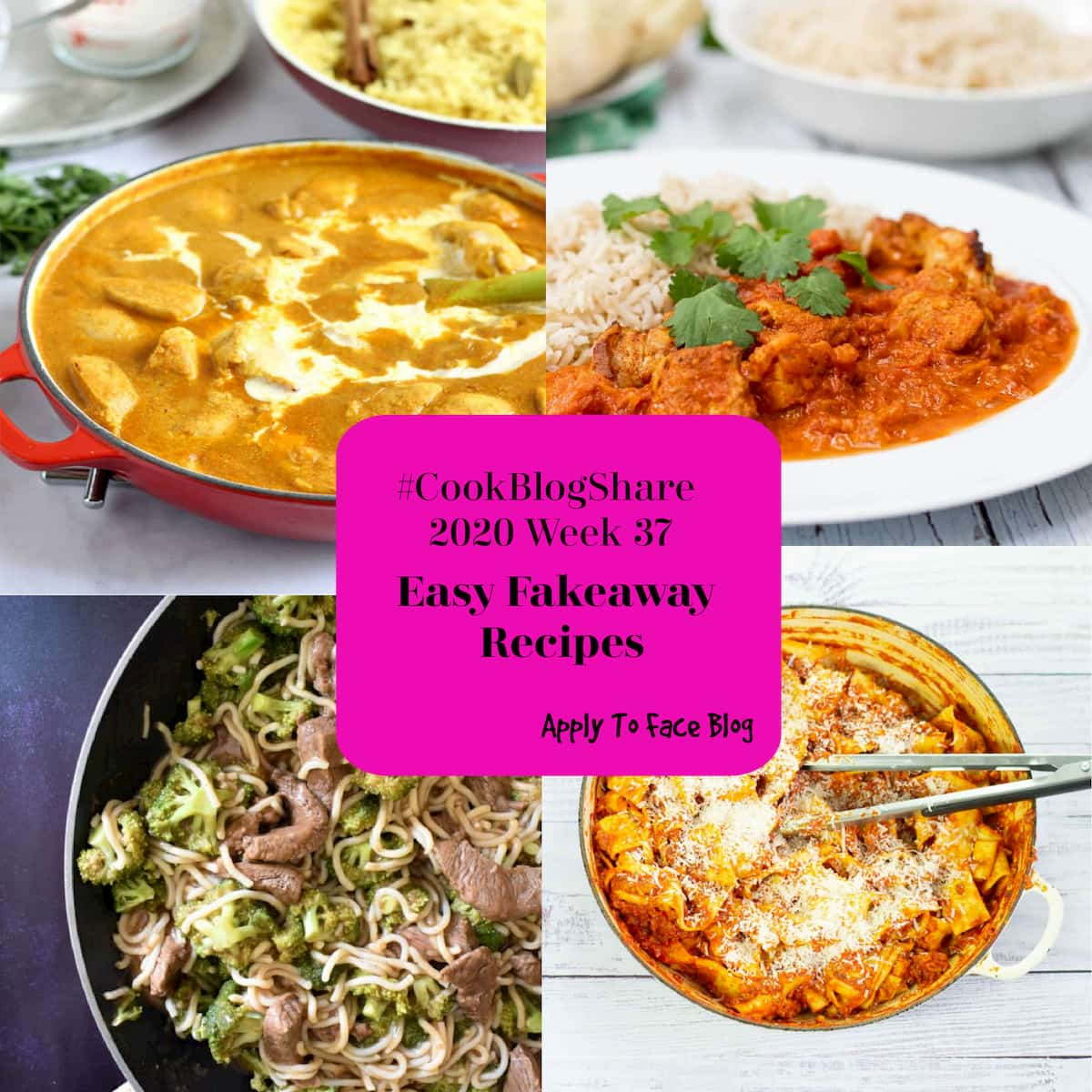 #CookBlogShare is a weekly link party where recipes are shared, we comment on each other's cooking creations and generally indulge in all things food related! It's the place where food bloggers can share their latest posts and for you to find new food blogs too.
Next week the #CookBlogShare linky will be with Feast Glorious Feast
As I write we have been enjoying the September sunshine and looking forward to a week with more of the same. There is something about an Indian Summer that just seems to be even more beautiful than a regular one. The sunshine looks to have a thousand more orange shades and nuances.
Perhaps it is just because we are aware that it is the last for a while, either way I can't help but feel seriously uplifted by all it's beauty and much welcome warmth.
Easy Fakeaway Recipes and #CookBlogShare Week 37 2020
And talking of being uplifted, this week's linky brought much needed pleasure and admiration as well as some considerable drooling. I don't know about you but I get quite a kick in recreating recipes that I have eaten in restaurants, at home. I go to great lengths and trials to make sure that it is just as good as the real deal.
A couple of my greatest fakeaway triumphs are my Bang Bang Chicken and Sweet and Sour Chicken. They are ALWAYS a huge hit and I make them for the family as well as for casual dinner parties. They have exactly the same effect on me as the takeaways do. I stuff it all in until it hurts. The mark of true deliciousness....moderation goes out the window.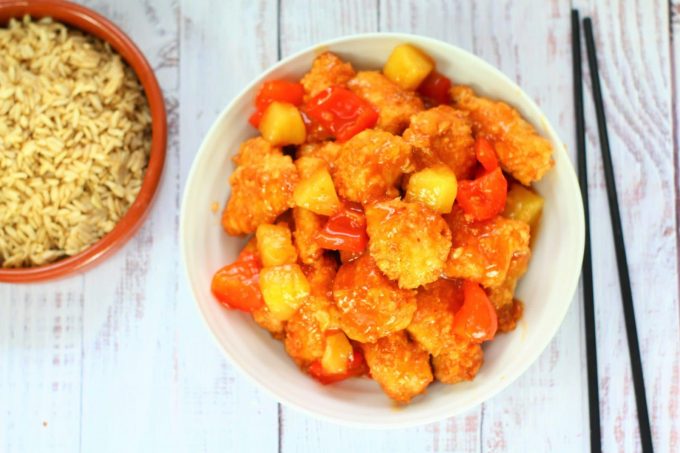 I love this Sweet and Sour dish particularly, I use baking powder in the breadcrumbs mix for the chicken coating to allow me to bake the chicken instead of frying it, which, amazingly, leads to a crispy crumb without triple dipping and spitting oil. The sauce is delish and the pineapple and peppers all add to the healthier vibe we have got going on here. Not that I set out to achieve this!
My newest favourite fakeaway recipe is this Easy Sausage Pasta. Packed with flavour and heavy on the garlic and cheese, it was a triumph, if I do say so myself. A tsp of fennel seeds really lifts this quick dish to an Italian level worthy of an extra Cornetto.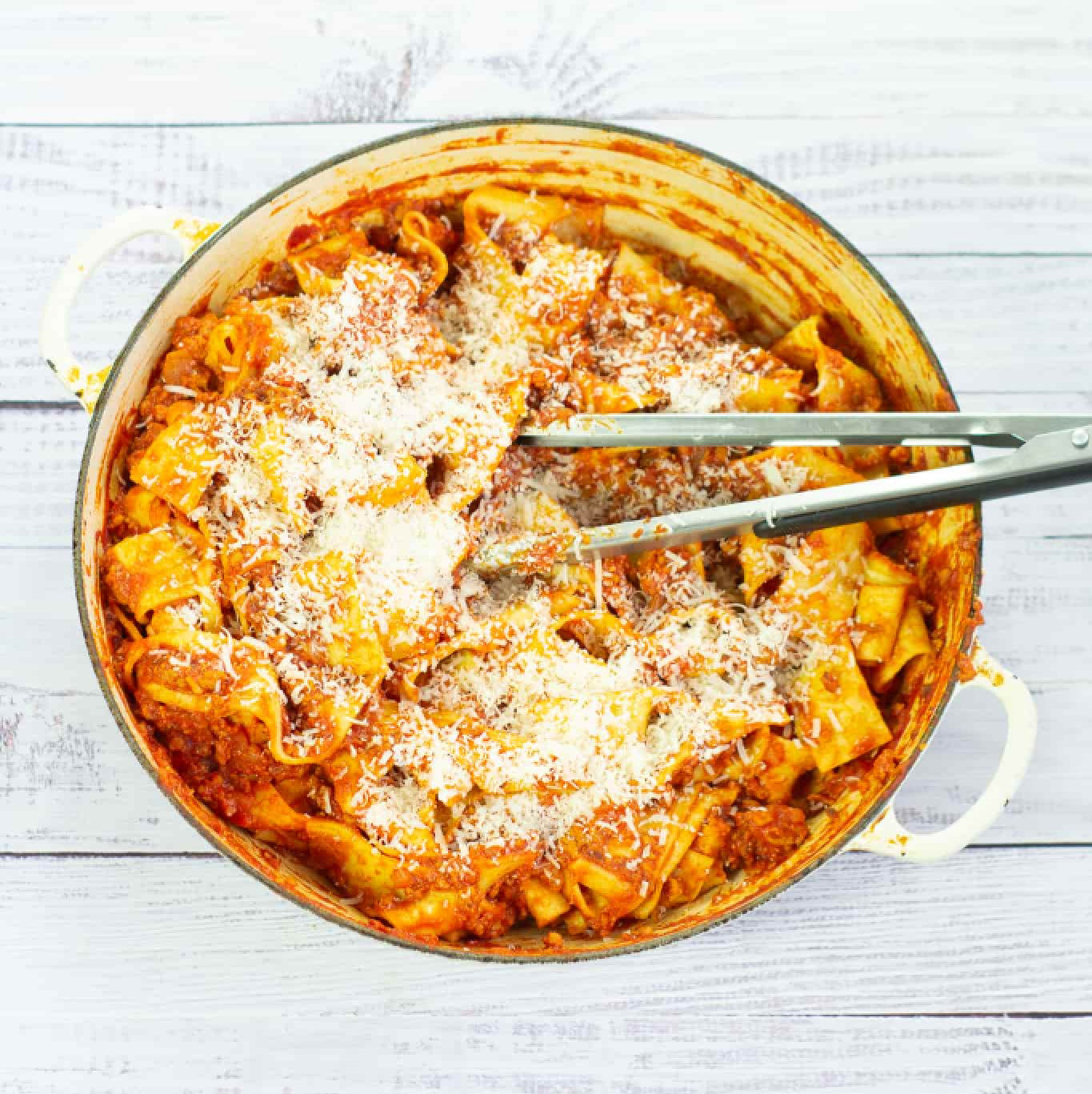 So I couldn't help but be drawn to this Mild Chicken Curry for Kids from Effortless Foodie. My children have only just started to enjoy Indian food and I still get a thrill when we all sit down together to enjoy it. Beth says, "This family-friendly mild chicken curry is creamy, easy to make & absolutely delicious. My 3 kids love this recipe, and I usually serve it with homemade pilau rice and naan bread." Doesn't it look so good?

Searching for Spice has another incredible classic Indian dish here with her Chicken Tikka Masala. Creamy but not rich, this chicken curry is another firm family favourite that's packed full of flavour. The chicken is marinated in spices and yoghurt before coming together in the classic sauce. Big, fat yum.

My final featured fakeaway is this Chinese stylee Beef and Broccoli with Noodles Dish from Donna Dundas.co.uk. This dish is easy and quick to get to the table whilst the tasty beef gravy ensures smiles all round as well as clean plates. Boom, everyone's a winner.

I also felt that I couldn't close this linky without mentioning a couple of sweet treats that screamed at me from the page. Go home or go hard is where I'm coming from today (most days actually).
This genius recipe for Jaffa Cakes Millionaire's Shortbread from The Baking Explorer just made me squeal!! How flipping epic do those big old squares look? Can you imagine getting your chops round one of those???

The other sweet recipe was this, (more squeals) Biscoff Ice Cream from Keep Calm and Eat Ice Cream. I shall repeat this again whilst dribbling on my laptop....Biscoff Ice Cream!!!!! Holy Moly I am SO making this. It sounds inspired and looks like it belongs in my bowl.

#COOKBLOGSHARE 2020 WEEK 38
Non-bloggers – skip to the bottom of the page and click on the thumbnails that catch your eye to take you to the website where the recipe can be found. Remember they will be added to as the week goes on, so don't forget to pop back and take a look again later.
Bloggers Linking up this week?
You can link up any foodie posts you have. Both old and new posts are welcome as long as they have not been linked to #CookBlogShare before. All you need to do is:
Link up a recipe or foodie post by clicking the blue 'add your link' button below and following the instructions. You can link up to 4 posts.
Add a link from your post back to this post (so everyone else can find it and link up too!) and / or add the NEW #CookBlogShare badge to your post (Code below – for WordPress copy and paste the code below into the text view of your post).
Comment on some of the other recipes linked up here (at least 2 for each link added but the more you can the better) and generally share the love with a bit of social media action!
Plus comment on either this post or one of the posts labelled HOST in the linky.
Just to remind you, by joining in you are giving the #CookBlogShare hosts permission to use your pictures in a roundup and on social media if your recipe is selected as one of our favourites!
Don't forget to add #CookBlogShare to your Instagram post and check out/comment on what others are posting on the #CookBlogShare feed.
You can also post your recipe on the Cook Blog Share Facebook Page.
I will visit and comment on all the posts linked and I share them on social media.
I will also pin the recipes to our #CookBlogShare group board. If you wish, you can tweet me a link to your recipe @applytofaceblog as well as (if you have room on the tweet!) my co-hosts @lostinf00d using the #CookBlogShare hashtag and @recipecrumbs we will retweet all that we see.
Next weeks linky is over @Feast Glorious Feast
SO, IT'S OVER TO YOU. I CAN'T WAIT TO SEE WHAT YOU'VE ALL BEEN COOKING!
You are invited to the Inlinkz link party!
Here is another #CookBlogShare Linky.