This is the best and easiest moist Chocolate Loaf Cake I have ever made. A bold but true statement I knows. It took me rather unawares..........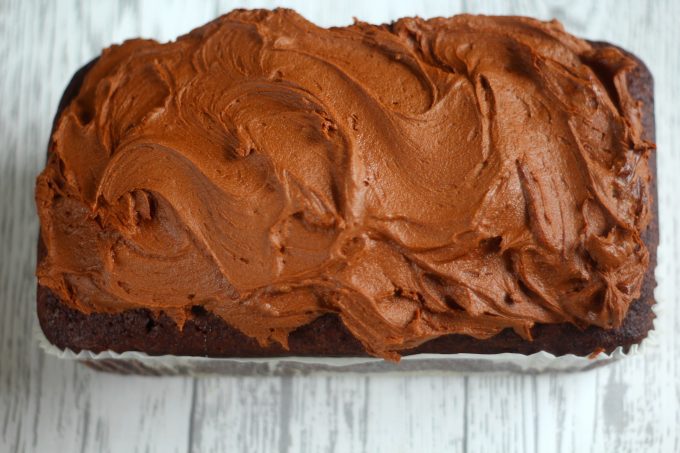 I love researching for this blog. I love pouring over cook books, discovering simple delicious recipes and I LOVE eating all my experiments of course, well most of them..........
I only write the recipes here that really, really float my boat and I feel passionately about. I could shout very loudly about all of them but this one I would run naked through Sainsburys for........
It is DIVINE. It's simplicity in making only adds to it's stupendous qualities. Damp and so deeply chocolatey you can't believe it only contains cocoa. It just can't be.........
I first made it at the weekend when the P.T.A put out a distress call for Cakes and Biscuits for the local village fete. NO one had donated a single crumb.
How awful I thought, imagining crestfallen P.T.A mums standing around a packet of store bought Garibaldis all day.
That's not going to even raise enough for a Pritt Stick. So at 6 a.m the next morn I found myself answering that call to arms in my very unattractive pyjamas (my top has shrunk....yeah right).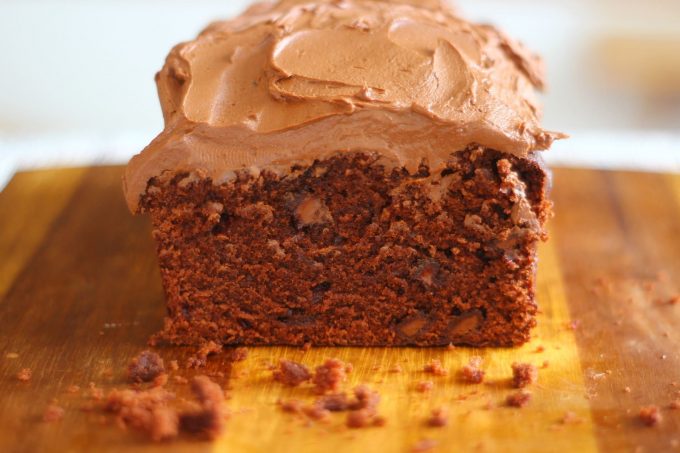 I knew exactly what I wanted to bake. I couldn't muster up the energy or enthusiasm for a sandwich cake. I get stressed about all the levelness involved if it's for public consumption.
I needed something super reliable and no nonsense. A builders answer to a Victoria Sandwich if you like. I also wanted a bit of a WOW factor. You know what the school gates can be like......
So I came up with this dark beauty of a Chocolate Loaf Cake and I think it is in my top three of favourite family recipes...... ALREADY.
Chocolate Loaf Cake Recipe
It was taken in part from Nigella's Quadruple Chocolate Loaf and tinkered with to suit what I had in my fridge and the needs of my P.T.A ego.
The original used dark chocolate chips but as I usually do I substituted milk chocolate instead. I used Green & Black's Baking Milk Chocolate and it kept it's chunkiness in baking just brilliantly. I cut up a bar into 1.5 cm pieces.
I felt my anxiety hit espresso levels on an empty stomach when I saw how thin the batter was. WTF I thought as I literally poured it into the loaf tin.......Garibaldis it is then.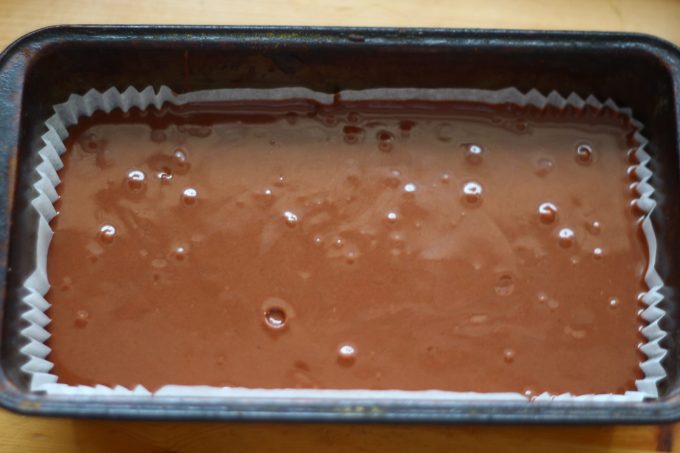 But it was like something from the movies. It actually rose and not only level with the tin, it rose craggily higher, resembling something from the Brecon Beacons as I pulled it excitedly from the oven.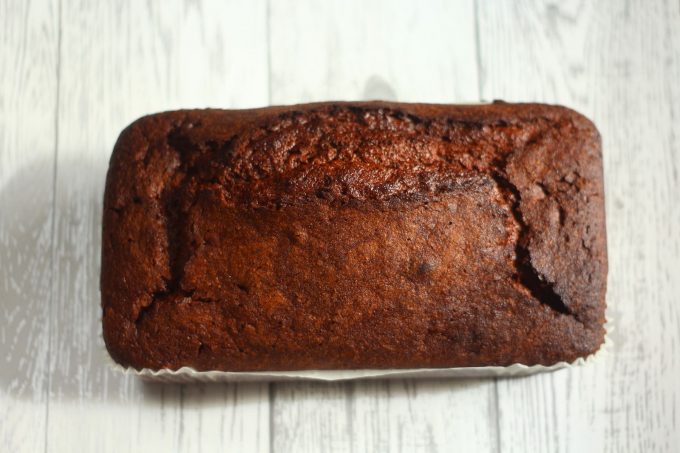 Gosh it was weighty too. Not only did it look like a brick it felt like one too. I could feel all the moistness from that liquid batter hanging on in there.
Oh and the smell. I felt like I was in the Von Trapp family as the children came down the stairs one by one bleary eyed and asking what the delicious smell was.....I just knew the day was going to be a good one.........Climb every Chocolate Loaf Mountain.
Nigella recommends a chocolate syrup for the crowning glory. That sounded too low on the visual aspect scale. I was needing to compete with candyfloss and giant dummies remember. So I whipped up some real chocolate buttercream and slathered it on good and thick.
The real problem was by now I had become aware just what I had created and the realisation that I was going to have to part with it hit me hard.........
I seriously thought about buying some Garibaldis instead but that would be very bad sharing..........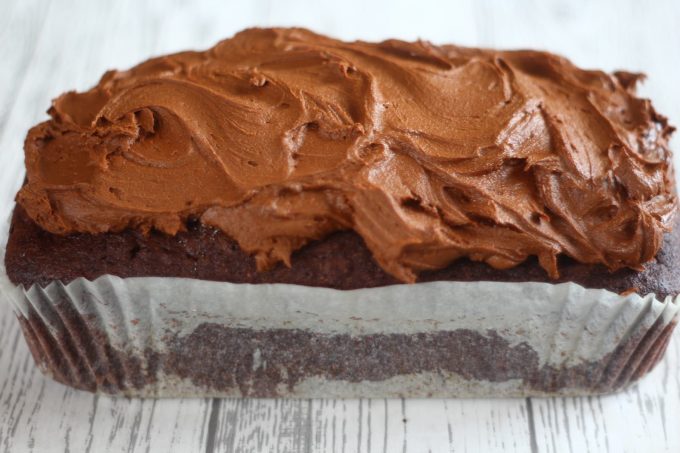 I dutifully delivered this damp chocolate beauty and it was received with suitable P.T.A reverence and I came away proud of my sharing and, moreover, intent on baking another that very same day. I simply couldn't not.
Again the anxiety levels rose as I slipped it into the oven and watched, hopeful once more for craggy peaks. She did not disappoint. What an absolute goer.
After another jolly good slicking of chocolate icing I was finally, finally able to sink my gnashers into this Chocolate Loaf.
I just knew it was going to be good but I really did not expect it to be as good as it was. It was one of the best chocolate cakes I have ever eaten.
It is a deeply chocolatey cake, darkly damp, positively moist in fact and studded with milk chocolate pieces. The chocolate icing elevates it all to another level too and it will be my chocolate cake go to forever more.
So EASY to make and it keeps brilliantly. In fact I think it even gets better the longer it lasts. I just finished the last piece off this morning (Wednesday) and I made it Sunday and it was still completely and utterly LUSH.
Baking Tips
I use a paper loaf tin liner and bake in a loaf tin that is a large 2lb tin measuring 24 cm long, 13 cm wide and 7 cm high. It is just a tin that I have in my cupboard and I like the extra space it gives.
However I have also baked it in a 2 lb tin that is 21 cm x 11 cm x 7 cm and it fits perfectly.
You can also bake it in a deep 8 " lined loose bottomed cake tin. Again I use the paper liners. It makes it so much easier. Lining with baking parchment is also fine too.
I would say that the top of the cake, if baked in an 8 " cake tin, is a little crusty. My children don't mind but just saying.
You can make this in a free standing mixer. Repeat the steps as if you were using the food processor but be very careful when mixing in the hot water. Start on the lowest speed until it is safe to speed it up without the water splashing over the bowl.
I have made this with plain flour too and added 2 tsp of baking powder.
Depending on your tin, oven etc then your cake may take a little longer to bake than this recipe states.
Can You Freeze Chocolate Loaf Cake?
Yes you can.This stores extremely well in any air tight container and will freeze beautifully if double wrapped in cling film and then silver foil.
Thaw for 4 hours at room temperature on a wire rack. Then unwrap and frost as normal.
You can do the same with individual slices. Obviously they will take less time to thaw.
IF YOU LIKE CHOCOLATE LOAF CAKE THEN YOU MAY LIKE

Chocolate Loaf Cake
This Chocolate Loaf Cake is a deeply chocolatey cake, darkly damp and studded with delicious milk chocolate. The chocolate icing elevates it all to another level too and it will be my chocolate cake go to forever more.
Ingredients
200

grams

self raising flour

1

tsp

baking powder

300

grams

caster sugar

175

grams

unsalted butter

soft

1

tbsp

vanilla extract

80

mls

buttermilk

50

grams

cocoa

2

large

eggs

125

mls

boiling water

100

grams

milk chocolate chips
Chocolate Icing
100

grams

unslated butter

150

grams

icing sugar

100

grams

dark chocolate

melted
Instructions
Pre heat the Oven to 170 C - Gas Mark 3 - 325 F

By far the easiest way to make this cake is to do so in a food processor. Put all the cake ingredients apart from the water and chocolate chips, into your food processor and whizz well to combine. You can also make this in a free standing mixer or large mixing bowl and electric whisk. Mix well to combine.

Tip the just boiled water down the funnel and whizz again until the mix is a liquid batter. You need to scrape the bowl down with a spatula before whizzing again. If mixing in a bowl be careful that the hot water does not splash everywhere as you begin mixing.

Take the blade out of the bowl and loosely mix in the chocolate chips.

Pour the batter into a 3lb lined loaf tin. I use paper liners.

Bake for 50/60 mins and check that an inserted skewer comes out mostly clean. The loaf will be split and domed. Think Brecon Beacons darling.

Wash out the food processor and put all the icing ingredients in before whizzing together for ultimate chocolate pleasure.

Allow the cake to cool. I take it out of it's tin and put it on a wire rack to hasten the cooling.

Slather on the chocolate icing when completely cool.

Apply to Very Proud of Herself Face.
Recipe Notes
Keep the Milk Chocolate Chips chunky so they don't melt in the batter. I use Green and Black's Cooking Milk Chocolate. It's perfect because it is a thick bar. The chocolate chips that you buy in a bag will just melt into the batter.
This Cake keeps ecstatically well in a cake dome or air tight container. I mentioned above how I think it may actually get better for it. I have kept it for four days so far and it was just as good as the first day.
It does freeze well too. Wrap in a double layer of clingfilm and then foil once completely cool. Freeze for up to 3 months. Obviously without the Icing.....
Nutrition Facts
Chocolate Loaf Cake
Amount Per Serving
Calories 586
Calories from Fat 270
% Daily Value*
Fat 30g46%
Cholesterol 99mg33%
Sodium 106mg5%
Potassium 173mg5%
Carbohydrates 73g24%
Protein 5g10%
Vitamin A 775IU16%
Calcium 65mg7%
Iron 1.7mg9%
* Percent Daily Values are based on a 2000 calorie diet.
PIN ME FOR LATER!
Bake of the Week over at Mummy Mishaps and Casa Costello
This week I am co-hosting Fiesta Friday. Please pop over and have a look at the incredible array of recipes linked up. It's positively a Jamboree!