This recipe for Wholemeal Bread is seriously delicious and I cannot convey the smell of it baking in your kitchen. Crusty and soft at the same time my children go potty for it.
My children really moan about brown bread. They much prefer white. As I have got older I have grown to actually prefer something brown and stick some darker gnarly bits on the top and I am in heaven.
I repeatedly relay this to them as they throw themselves around fake retching and declaring that they never will turn to the dark side.
We meet somewhere in the middle and I buy them the 50/50 bread. Everyone's a bread winner….I think.
But first….some caravanning rage……scroll past to the recipe below if you're feeling hungry
I managed being in a small cramped, clammy area pretty well I think this Easter holiday. The condensation was marginal and my husband miraculously kept the snoring to a minimum.
Although at times I did find it hard to keep my damn hormonal rage in check. It came like a silent assasin from nowhere as these things seem to do now and I only became aware of it when I felt a strong need to scream in everyone's faces.
Only then did I realise my evil twin alter ego was here. I call her Madb.tch Mahooley.
She initially got me into trouble the very first day we arrived. There was a swimming pool on site that was open to all in an hour long evening session.
Marvellous we thought as the kids could do with some swimming practice on account of my daughter still being a bit rubbish and on the cusp of drowning most of the time.
Swimming in public is never my favourite thing but I wanted to do my bit to be remembered as fun Mum not miserable and don't want to catch a verruca Mum. So I manned or mummed up and hit the changing rooms with a positive attitude and plenty of reinforced panels.
All went well until some young teenage boys arrived with their responsible adult sitting it out on the side. As time went on they began to jump in, splash and eventually continually bomb the swimmers that were unlucky enough to be in their half of the pool.
It started to bug the hell out of myself and Madb.tch. We began to send steely stares their way and they became aware of our chagrin.
Obviously and fairly enough, that only incited them to do it more. I was aware that our handling of the situation was leading us down a confrontational path but Madb.tch was literally mad for it and I was simply NO match for her.
The final straw came in a spectacular bombing that caused my daughter to enter full spluttering doggy paddle mode.
It was then that I felt her rise up and forward in a psychotic pincer movement and gain complete control of my body. She began gesticulating my arms frantically and lent my upper body forward in order to snarl menacingly at the boy child……….I kid you not………….
The boy child knew not what to make of it and actually began to wave back, an uneasy look on his face. The snarling then made it perfectly clear he was dealing with a deranged crazy woman………
She left, her anger spent, as swiftly as she had come and I retreated alone and mortified to the shallow end to stub my toes incessantly and think about our terrible behaviour………Damn that Madb.tch Mahooley….
Wholemeal Bread

Seeing as I have consumed a whole load of calorie laden rubbish as per usual this holiday I have sought the solace of something fabulous in it's plainness and wholewheat goodness. I'm sure I read somewhere that Wholemeal Bread is good for one's hormones…..probably The Daily Mail……
I usually bake my White Bread Recipe and I have not really baked a lot with wholewheat flour before but love the malty flavour it brings and felt compelled to stop the holiday rot. So inspired I started to try out some Wholemeal Bread recipes.
I pretty quickly found that this one brings sweet malt oaty flavour in a way that even floated my wholewheat phobic son's boat. I was shocked to be honest as he normally throws himself to the floor if anything remotely beige rises from the breadbox.
But I can so see why, freshly baked it is just as delicious as white and although best on the day of baking any left overs toasted are seriously right up there…especially with marmalade…..So good in fact that I can't stop thinking about them or is that my other alter ego, Big Fat Sue?……….
This Wholemeal Bread recipe is surprisingly simple to make and as long as you are in the house for a few hours straight actually mega satisfying to bake. I practically felt like Hugh Fearnley Whittingstall by the end of it all.
Easy Wholemeal Bread Recipe
I use a dough hook and a free standing mixer to make all my bread but you can make it in a large bowl by hand before turning out to knead yourself on the work surface.
It is a simple mix together followed by two proves….
I use a free standing mixer on a medium speed to knead it for about 9 minutes. You are looking for a little stretch. It wont be as much as white bread.
Cover and put in a clean oiled bowl somewhere warm and allow to double in size. About an hour.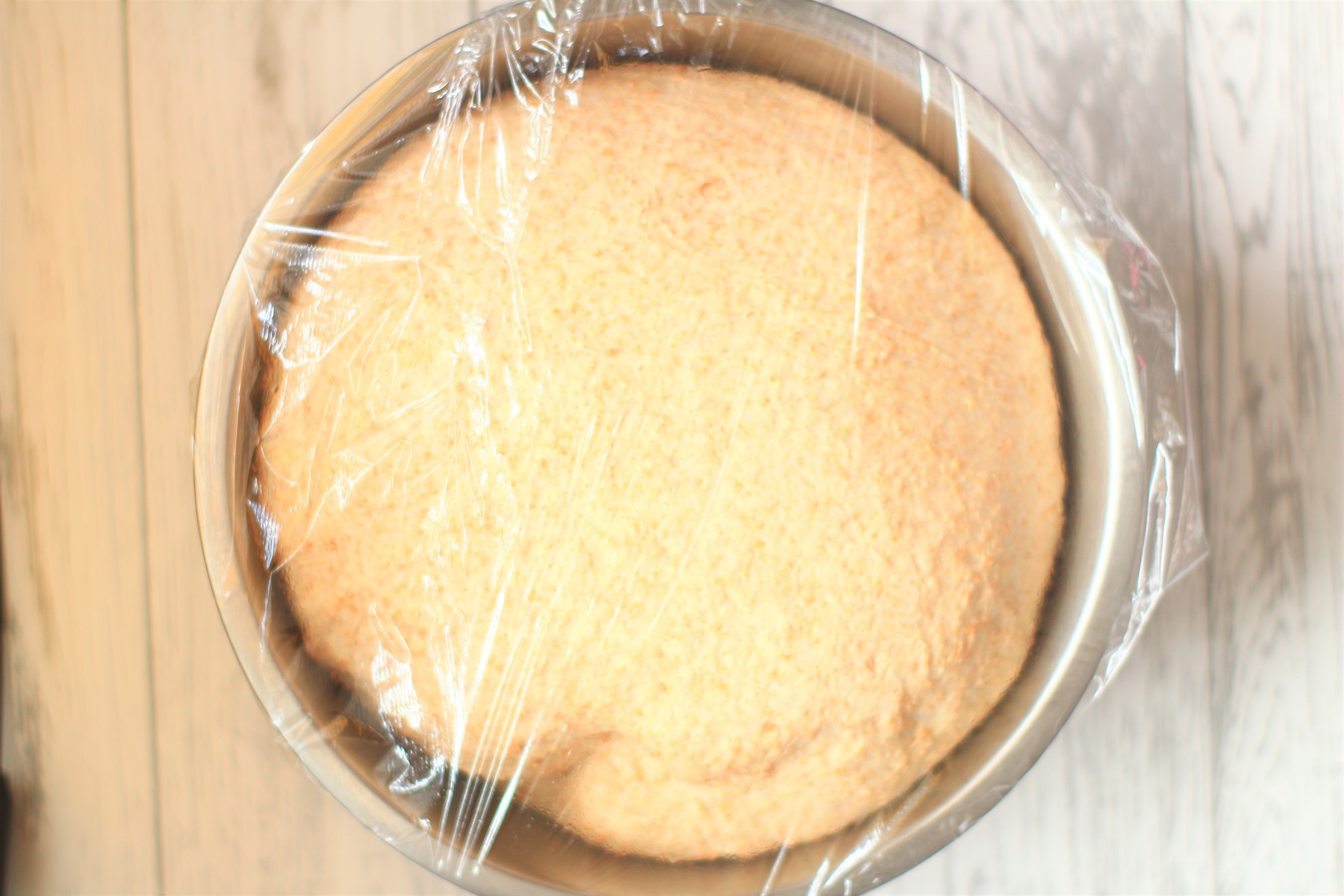 I then tip out the dough after the first prove, knock back with a few bitch slaps and roll/pull tightly into a sausage shape with the seam at the bottom.
After that cover and put it in your 2lb loaf tin and await it's second rise….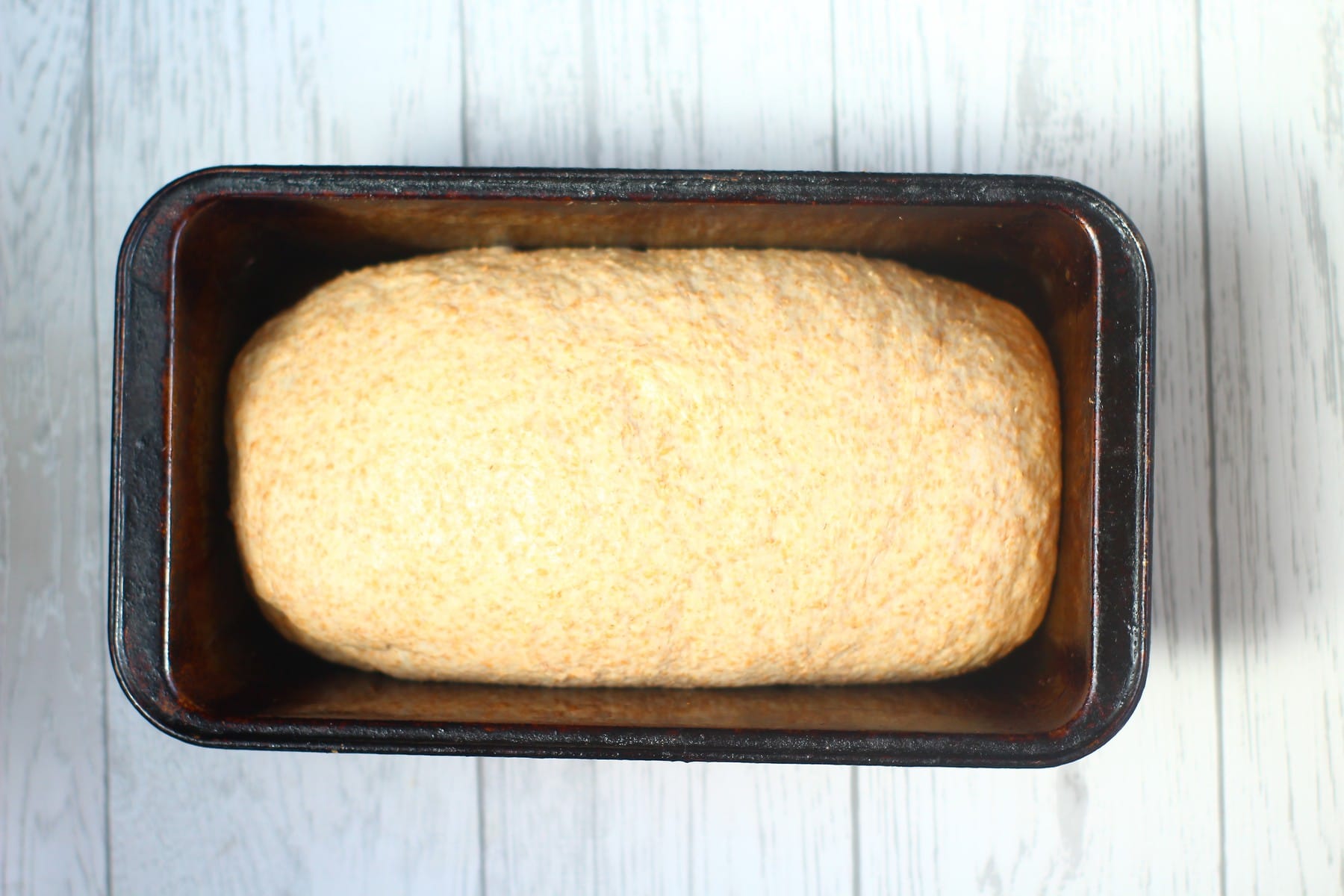 Slash carefully with a sharp knife to help the rise in the oven.
Bake for about 30/40 mins at 190 C/375 F/Gas Mark 5 until deeply brown on the top and it sounds hollow when you tap it on the bottom. Cheeky.
IF YOU LIKE THIS WHOLEMEAL BREAD RECIPE THEN YOU MAY LIKE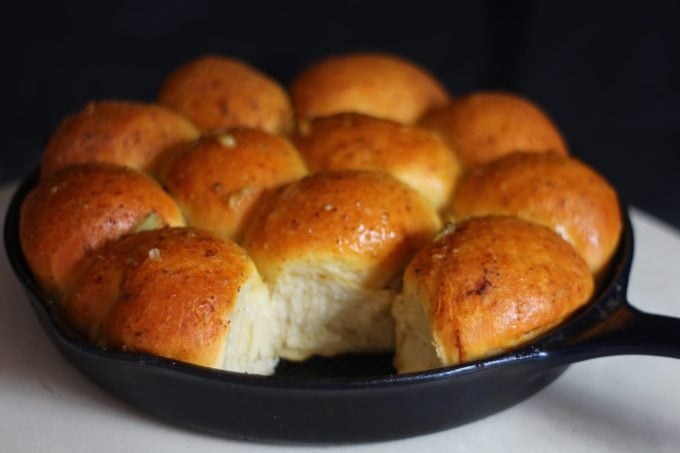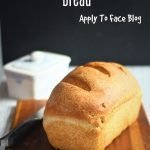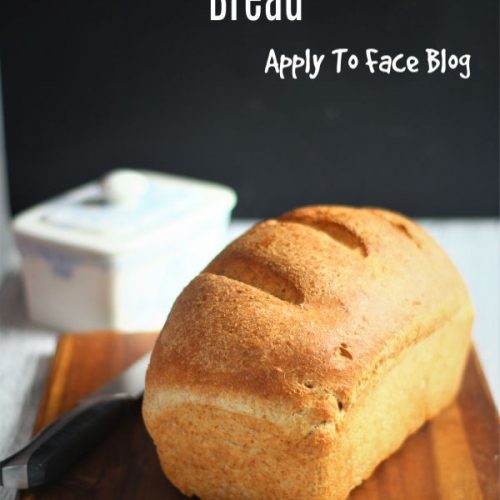 Wholemeal Bread Recipe
This is a delicious Wholemeal Bread Recipe fabulously oaty and malty. Freshly baked it is sure to convert even the most stalwart of white bread eaters. Toasted the next day brings it to yet another level of crunchy goodness.
Total Time
2
hours
40
minutes
Ingredients
100

grams

strong white bread flour.

400

grams

strong wholemeal flour

50

grams

melted unsalted butter

10

grams

fine sea salt

2 x 7

grams

instant dried yeast

3

tsp

sugar

350

mls

warm water
Instructions
Put 100 grams white bread flour, 400 grams wholemeal bread flour, 10 grams fine sea salt, 3 tsp sugar and 2 x 7 grams dried yeast packets into your large mixing bowl keeping the yeast and salt separate as the salt may kill the yeast.

Tip the 50 grams melted butter into the flour mix followed by the 300 mls warm water and mix using a dough hook or cutlery knife until a dough forms. Knead by hand or using your dough hook until the dough is semi stretchy and soft. This takes about 8/ 9 mins on a medium speed in my free standing mixer.

Cover in an oiled bowl and leave somewhere warm to rise until doubled in size.That can take an hour to hour and a half to do so.

Tip out the dough and knock back before rolling, pulling the dough into a big sausage shape with the seam underneath. Place into your oiled loaf tin and cover with oiled clingfilm until it has risen 2 cm above the rim. Again put it somewhere nice and warm. Usually about 30/40 mins. Preheat your oven to 190 C/375 F/Gas Mark 5



Uncover and slash the bread carefully with a very sharp knife 3 times.

Bake for about 30 mins and deeply brown all over. Cool on a wire rack.

Apply to Madb.tch Mahooley's Face.
Recipe Video
Nutrition Facts
Wholemeal Bread Recipe
Amount Per Serving
Calories 354
Calories from Fat 72
% Daily Value*
Fat 8g12%
Cholesterol 17mg6%
Sodium 710mg31%
Potassium 258mg7%
Carbohydrates 62g21%
Protein 10g20%
Vitamin A 210IU4%
Calcium 29mg3%
Iron 2.6mg14%
* Percent Daily Values are based on a 2000 calorie diet.
PIN WHOLEMEAL BREAD LATER
I have linked my post with Brilliant Blog Posts over at a Honest Mum – Cook Once Eat Twice over at Searching for Spice – Cook, Blog, Share over at Recipes Made Easy.
Bake of The Week with Casa Costello and Mummy Mishaps