This recipe for Wholemeal Bread is seriously delicious and I cannot convey the smell of it baking in your kitchen. Crusty and soft at the same time my children go potty for it.
I usually bake my White Bread Recipe and I have not really baked a lot with whole wheat flour before but love the malty flavour it brings and felt compelled to stop the holiday rot. So inspired I started to try out some Wholemeal Bread recipes.
Wholemeal Bread
I pretty quickly found that this one brings sweet malt oaty flavour in a way that even floated my wholewheat phobic son's boat. I was shocked to be honest as he normally throws himself to the floor if anything remotely beige rises from the breadbox.

This Wholemeal Bread recipe is surprisingly simple to make and as long as you are in the house for a few hours straight actually mega satisfying to bake. I practically felt like Hugh Fearnley Whittingstall by the end of it all.
Easy Wholemeal Bread Recipe
I use a dough hook and a free standing mixer to make all my bread but you can make it in a large bowl by hand before turning out to knead yourself on the work surface.
It is a simple mix together followed by two proves....
I use a free standing mixer on a medium speed to knead it for about 9 minutes. You are looking for a little stretch. It wont be as much as white bread.
Cover and put in a clean oiled bowl somewhere warm and allow to double in size. About an hour.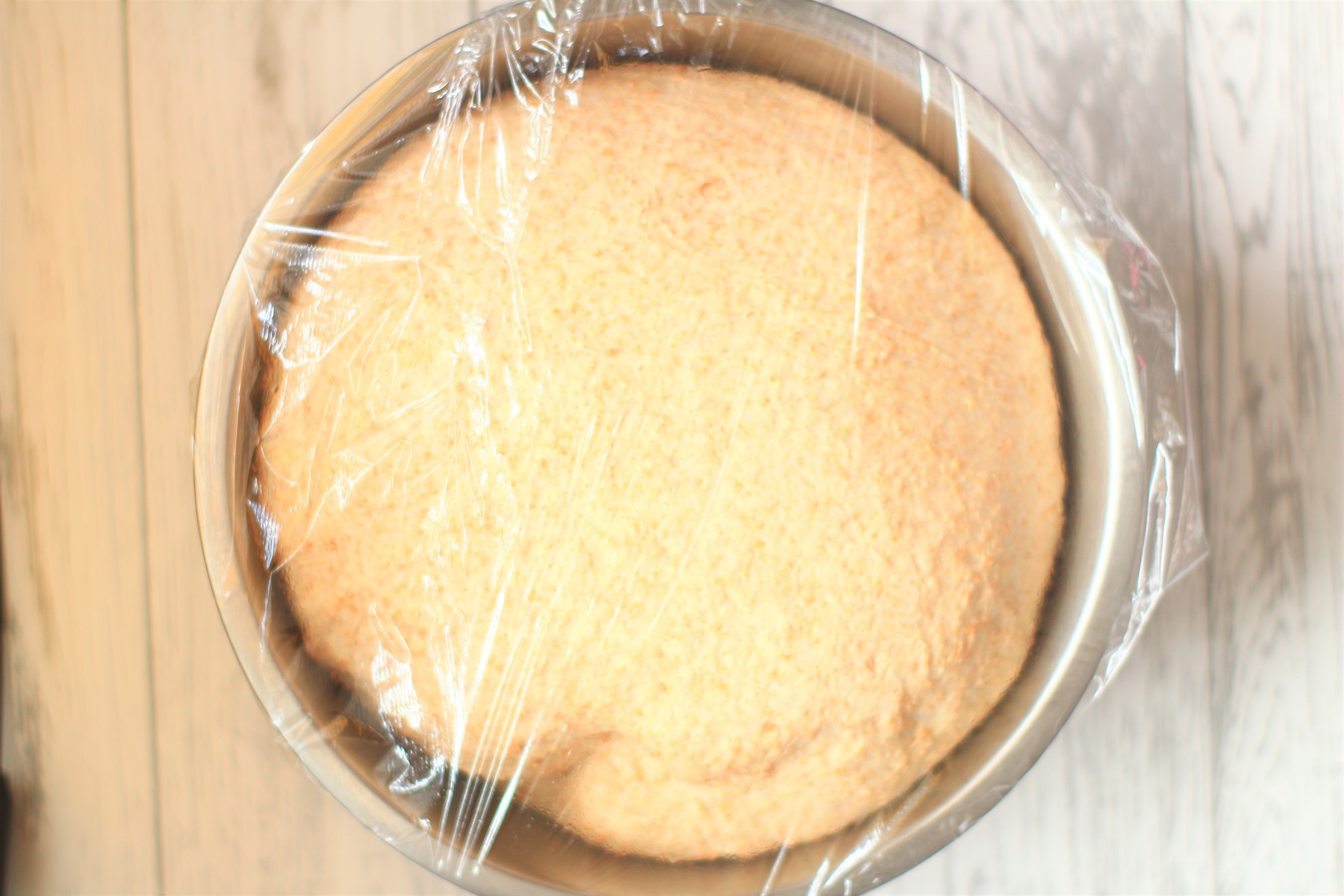 I then tip out the dough after the first prove, knock back with a few bitch slaps and roll/pull tightly into a sausage shape with the seam at the bottom.
After that cover and put it in your 2lb loaf tin and await it's second rise....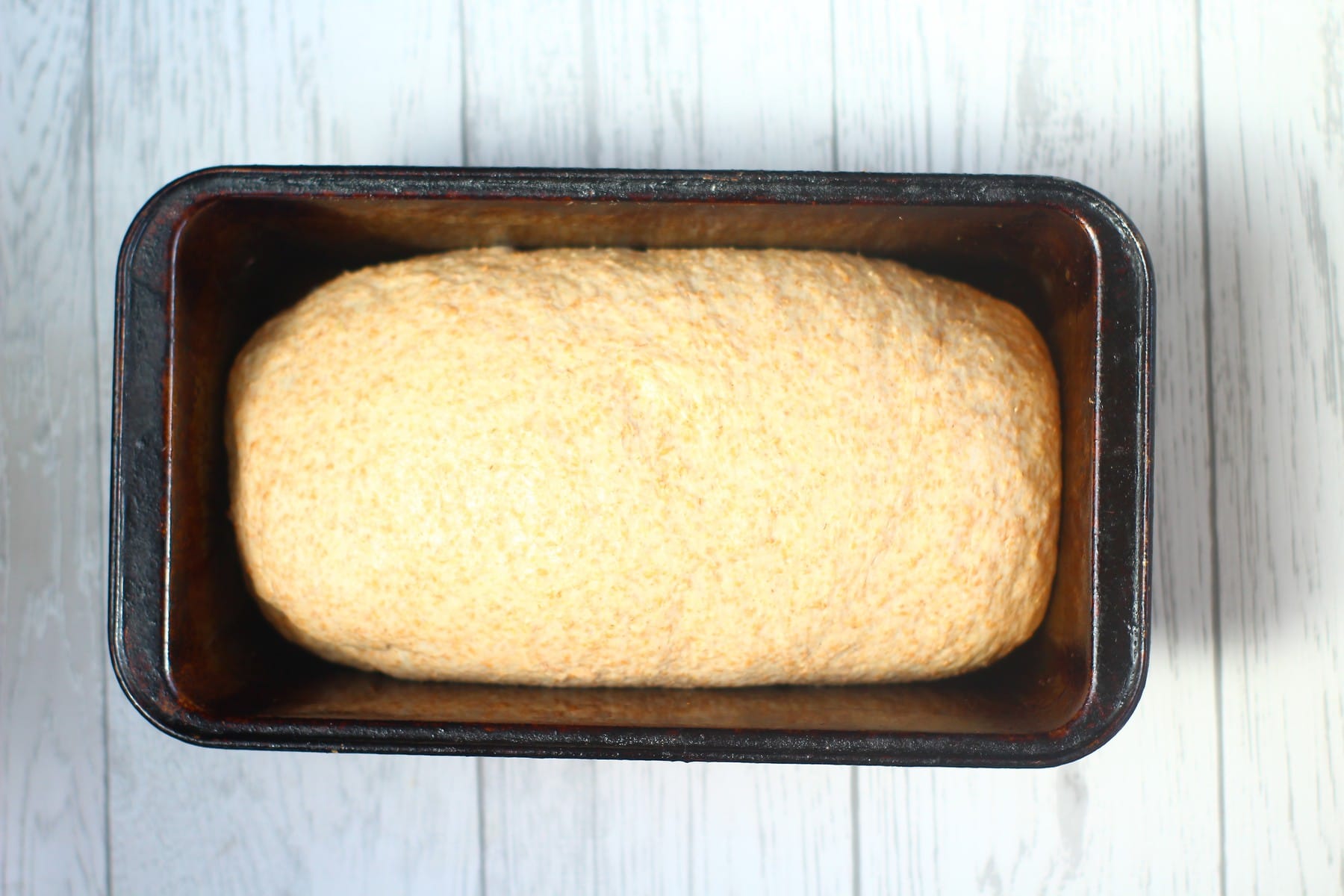 Slash carefully with a sharp knife to help the rise in the oven.
Bake for about 30/40 mins at 190 C/375 F/Gas Mark 5 until deeply brown on the top and it sounds hollow when you tap it on the bottom. Cheeky.
IF YOU LIKE THIS WHOLEMEAL BREAD RECIPE THEN YOU MAY LIKE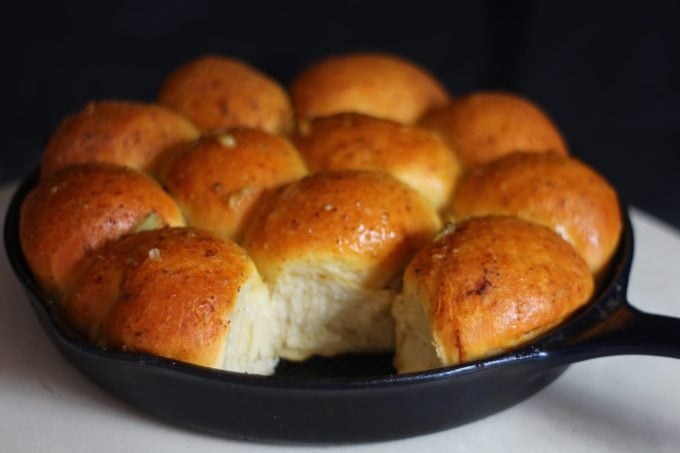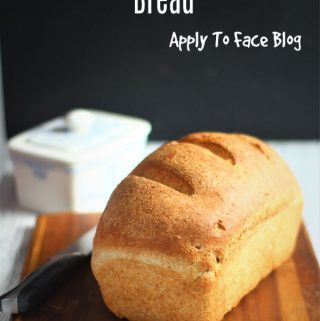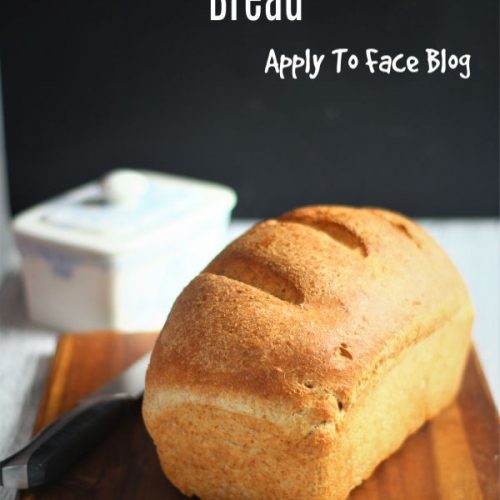 Wholemeal Bread Recipe
This is a delicious Wholemeal Bread Recipe fabulously oaty and malty. Freshly baked it is sure to convert even the most stalwart of white bread eaters. Toasted the next day brings it to yet another level of crunchy goodness.
Ingredients
100

grams

strong white bread flour.

400

grams

strong wholemeal flour

50

grams

melted unsalted butter

10

grams

fine sea salt

7 grams table salt

2 x 7

grams

instant dried yeast

3

tsp

sugar

350

mls

warm water
Instructions
Put 100 grams white bread flour, 400 grams wholemeal bread flour, 10 grams fine sea salt, 3 tsp sugar and 2 x 7 grams dried yeast packets into your large mixing bowl keeping the yeast and salt separate as the salt may kill the yeast.

Tip the 50 grams melted butter into the flour mix followed by the 350 mls warm water and mix using a dough hook or cutlery knife until a dough forms. Knead by hand or using your dough hook until the dough is semi stretchy and soft. This takes about 8/ 9 mins on a medium speed in my free standing mixer.

Cover in an oiled bowl and leave somewhere warm to rise until doubled in size.That can take an hour to hour and a half to do so.

Tip out the dough and knock back before rolling, pulling the dough into a big sausage shape with the seam underneath. Place into your oiled loaf tin and cover with oiled clingfilm until it has risen 2 cm above the rim. Again put it somewhere nice and warm. Usually about 30/40 mins. Preheat your oven to 190 C/375 F/Gas Mark 5



Uncover and slash the bread carefully with a very sharp knife 3 times.

Bake for about 30 mins and deeply brown all over. Cool on a wire rack.

Apply to Madb.tch Mahooley's Face.
Nutrition
Calories:
354
kcal
|
Carbohydrates:
62
g
|
Protein:
10
g
|
Fat:
8
g
|
Saturated Fat:
4
g
|
Cholesterol:
17
mg
|
Sodium:
710
mg
|
Potassium:
258
mg
|
Fiber:
7
g
|
Sugar:
2
g
|
Vitamin A:
210
IU
|
Calcium:
29
mg
|
Iron:
2.6
mg
All nutritional information is approximate and intended only as a guide.
Tried this recipe?
Take a pic and tag @applytofaceblog on Instagram. I would so love to see them!
PIN WHOLEMEAL BREAD LATER