This Lemon Posset is, of course, super simple. Probably the easiest dessert out there. Velvety lemon cream so light and lemony you're transported to a lemon grove in Sorrento at the first teaspoon. DIVINE.....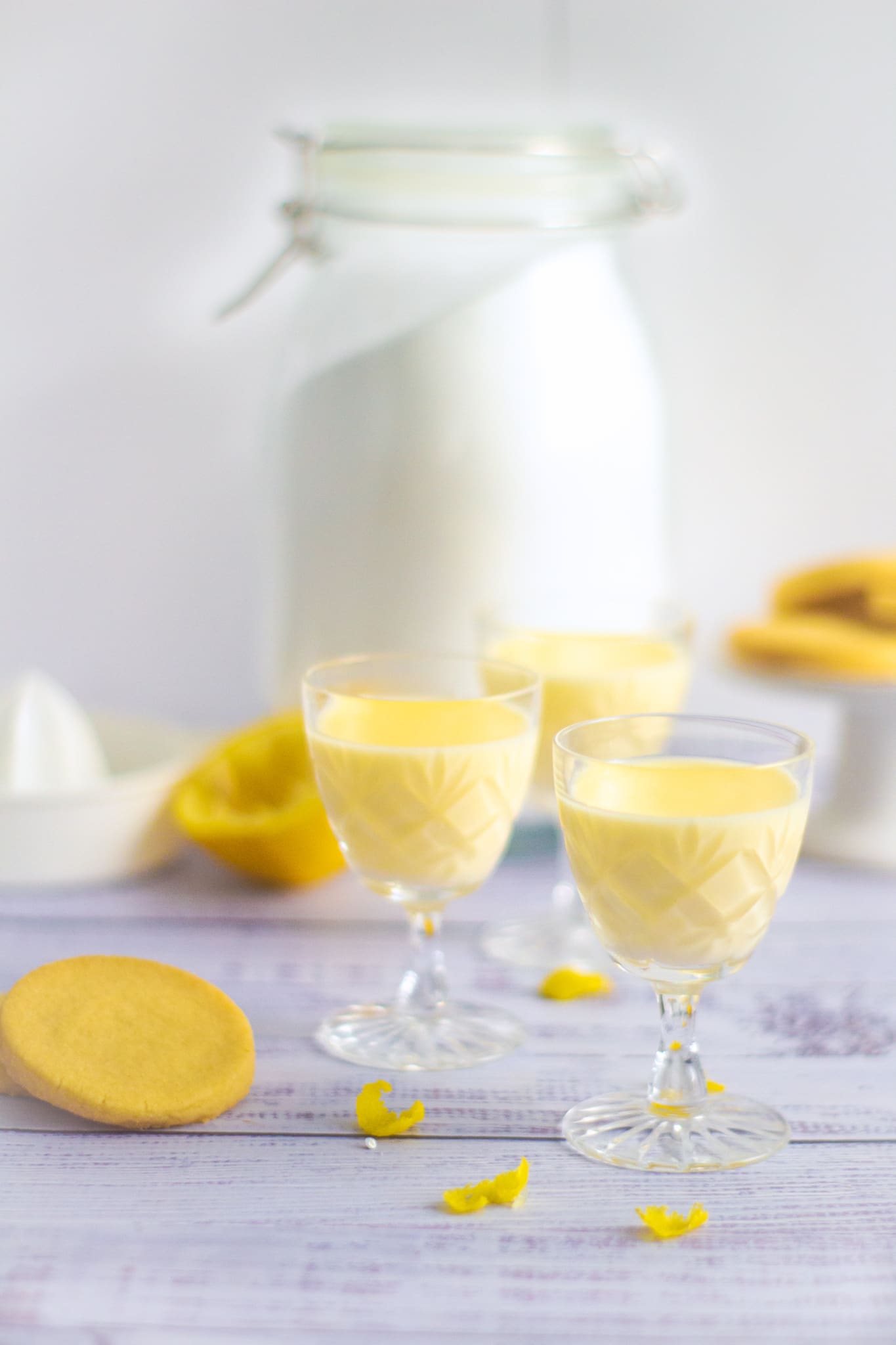 Lemon Posset  is an ages old English dessert from the 15th century that evolved into a citrusy cream and sugar dessert later in the 16th century. Sometimes eggs were added, as were breadcrumbs. It has evolved today into a cold set confection similar to a  
syllabub
.
This particular Lemon Posset recipe is one of my favourites for a dinner party dessert or any special occasion that requires easy entertaining. It is make ahead and so easy to do a four year old could do it, apart from the ridiculously obvious fact that you wouldn't let any four year old near the stove....... APART from that fact.....a four year old really could do it.
You are only 3 ingredients and a bubble away from the most smooth and light lemon dessert imaginable. I like to serve it with a biscuit for some crunch.
I make my quick and easy Shortbread Cookies and cut them into small fluted rounds but you could use any store bought fancy pants biscuits. I'm not sure a garibaldi would go down so well though, so I'm thinking something delicate and gingery or even a brandy snap or two.
Lemon Posset Recipe
There are only 3 ingredients.
200 mls lemon juice
600 mls double cream
150 grams (0.75 cups) caster sugar
Put the cream and sugar into a saucepan and bring to a simmer whilst stirring with a spatula. You don't want the cream to burn on the bottom so keep scraping the bottom and sides.
Let it simmer for 3 minutes before removing from the heat.
Tip in the lemon juice and stir it completely into the cream.
Pour the now lemony cream into a jug so you can transfer it easily without it dripping over your chosen receptacles.
I use some tea cups that I have but this also looks great in small glasses or tumblers. Pour in carefully.
I always under pour first so I can go back and top up equally.
Chill in the fridge for at least 4 hours.
I put mine on a baking tray for easiness carrying to and from the fridge.
You can decorate with small sprigs of mint as I have done here or a couple of raspberries or dark chocolate shavings.
I sometimes crumble a little bit of ginger biscuits on the top right at the last minute. Anything that complements the lemon really.
I also use different serving cups, glasses etc to suit who I'm making it for.

I don't use lemon zest as I just don't like it! I know people will be tutting but I don't like the bittiness on my tongue. I love the taste just not the feel of it.
Equipment Required
Digital Scales
Saucepan
Spatula
Lemon juicer or you can do it by hand
Measuring jug
Serving glasses/cups
IF YOU LIKE THIS LEMON POSSET RECIPE YOU MAY LIKE

Lemon Posset
This light and velvety Lemon Posset is absolutely divine. Perfect as a make ahead dinner party dessert or for any special occasion, it is a huge crowd pleaser.
Ingredients
200

mls

lemon juice

600

mls

double cream

150

grams

caster sugar
Instructions
Tip 600 mls of cream into a saucepan and add the 150 grams of sugar in too.

Bring to a gentle simmer whilst stirring and scraping the cream around the saucepan. Once it reaches a simmer then keep it simmering for 3 minutes. Stir throughout those 3 minutes just so the cream doesn't catch at the bottom and sides.

Remove from the heat and pour in the lemon juice. Stir jn thoroughly. Pour into a jug and then your serving glasses/dishes. Try to get the volumes right at first attempt just to get a clean look.

Chill for at least 4 hours. You can decorate with a couple of raspberries, mint sprigs or chocolate shavings.
Notes
All nutritional information is meant only as a guide and is approximate.
Nutrition
Calories:
449
kcal
|
Carbohydrates:
30
g
|
Protein:
2
g
|
Fat:
37
g
|
Saturated Fat:
23
g
|
Cholesterol:
137
mg
|
Sodium:
38
mg
|
Potassium:
109
mg
|
Sugar:
25
g
|
Vitamin A:
1470
IU
|
Vitamin C:
13.5
mg
|
Calcium:
67
mg
All nutritional information is approximate and intended only as a guide.
Tried this recipe?
Take a pic and tag @applytofaceblog on Instagram. I would so love to see them!
Or how about this super simple Lemon Drizzle Cake 
I have linked this post to Cook Blog Share over at Recipes Made Easy