4 Incredibly Classy and Clever Recipes just great for caravanning, camping and cheering the summer on. Read on to discover how, with a little preparation and planning, you can eat like Kings whilst in the middle of absolutely nowhere........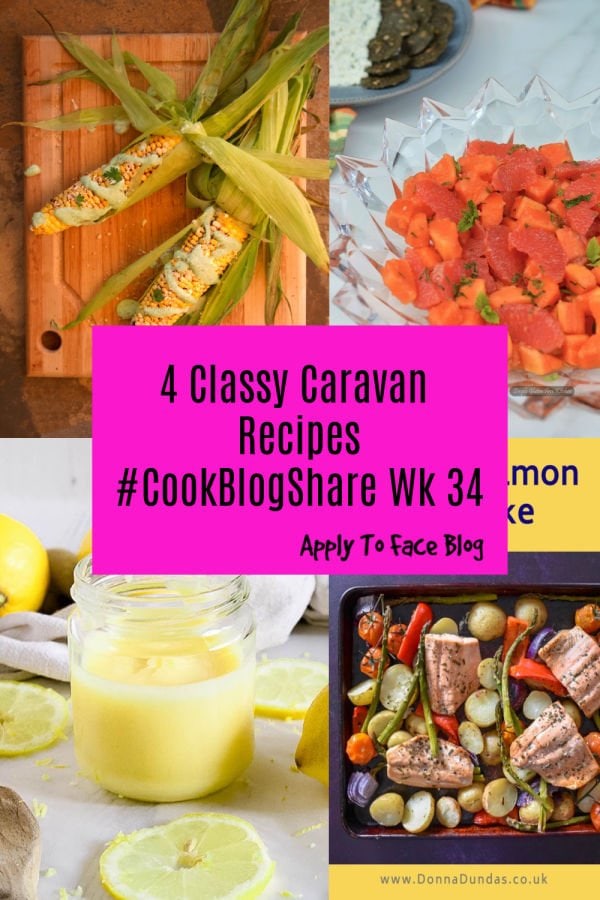 As the Summer seemingly comes to an abrupt end, I find myself amazed that it is already over and done with. As usual, the sun only seemed to have it's hat on rather briefly. It saved the moment of our annual summer holiday in our caravan to completely stash it's shades and put on it's Sowester.
What a witch. Bedraggled and downcast we weaved our way across Devon in search of indoor activities for our warring children. Within days I became obsessed with finding ingenious ways to dry wet towels in a leaking awning and keep my children from killing each other. Of course there were good bits but when it's raining all day it's hard to see past the all consuming dampness of everything, particularly the flipping towels.
There was however the food. A most welcome light on the dreary horizon. I had stacked our fridge with my usual caravanning recipes. These are recipes that I make at home for the beginning of the holiday and can easily serve in the caravan. They are also recipes that bring a smile to most come rain or shine. Thank goodness......
My stalwart dishes are my Quiche Lorraine and Potato Salad. I reheat the quiche in the oven to serve with the potato salad cold. So very, very good. They both do more than one meal. A big bonus when you are soggy and have lost the will to live or wash up pots. I also usually bring along my excellent Slow Cooker Gammon Joint.
This time we actually ate a meal from it at home straight from the slow cooker and then, when cold, I stashed the slices in some stout tupperware and put in the fridge again to serve cold with my potato salad. We ate it on the first night that we arrived, just perfect after the long drive down to Devon. I did put some wedges in the oven for my " Can't eat it if it's got green bits in it" son. But the rest of us dined like Kings.
With this in mind I felt myself naturally drawn this week to recipes perfect to make in the caravan or rustle up on the bbq outside. Researching new recipes for exactly that is yet another small food obsession that I find myself overcome with every summer. Eating in can be so much better than eating out with a little planning. Plus you don't have to get dressed up and it's not embarrassing if your kids start punching each other at the dinner table. Winner, Winner, Camping Dinner.
This Weeks Featured Posts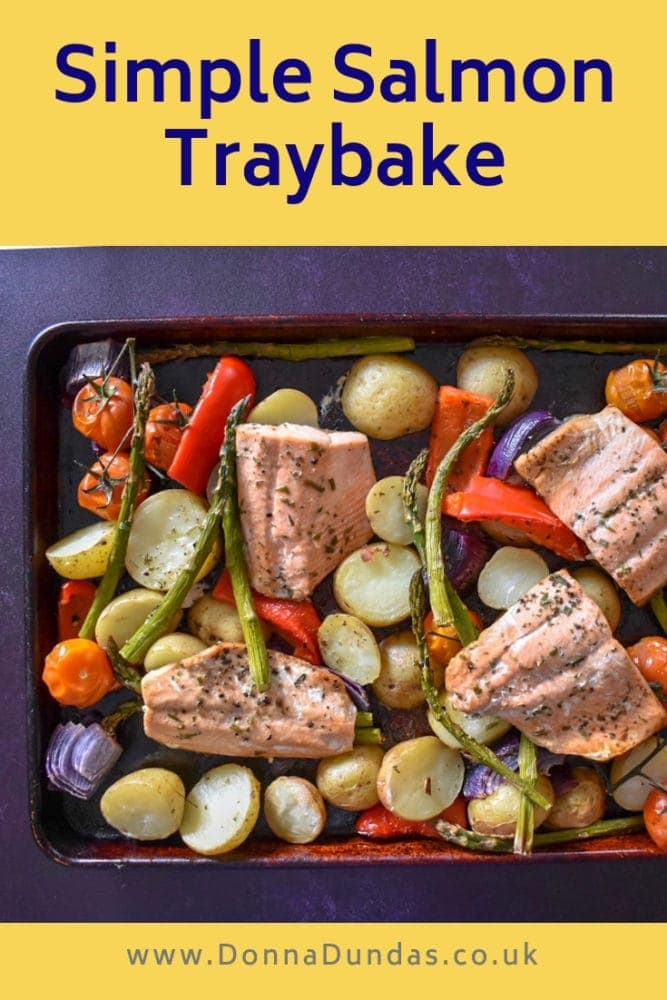 This simple traybake from Donna Dundas looks like just the recipe I could rustle up easily in the caravan. Everything is thrown onto the tray and drizzled with some olive oil and a scattering of herbs. Seasoned correctly it's a real winner. I bet you could make it on the bbq too by wrapping the veg in double foil bags and bbqing the salmon directly on the bars. Donna usually uses frozen fillets but seeing as I am on holiday I may well splash out on fresh and give Rick Stein a run for his fishy money.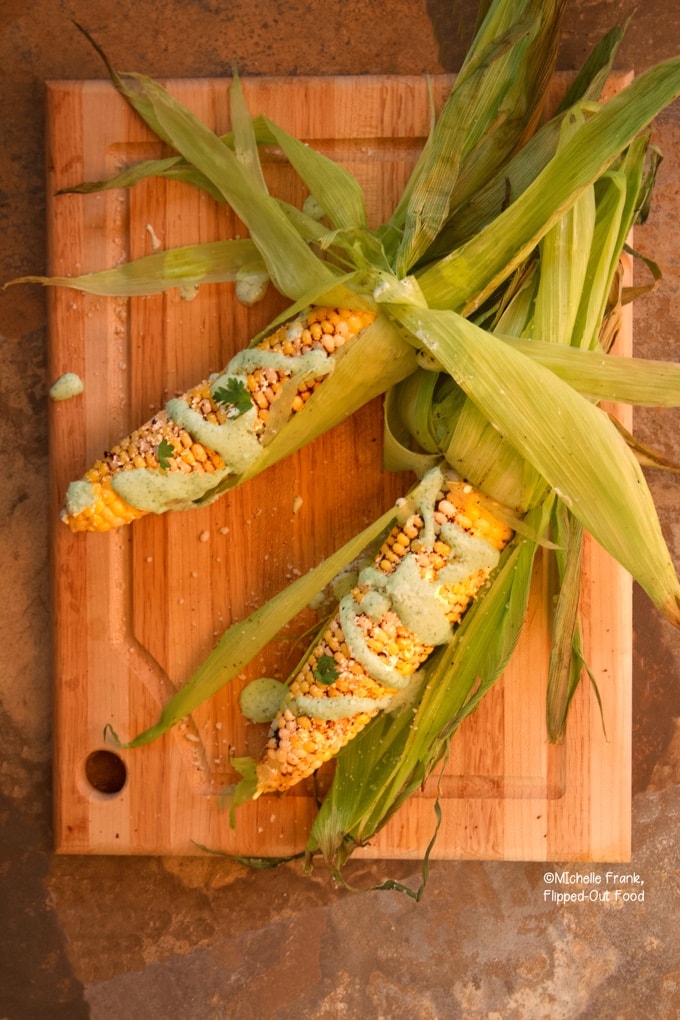 This Mexican Street Corn from Flipped Out Food sounds sensational and just great for bringing together on the bbq. It is absolutely bursting with flavour. First from the taco seasoning and then from the lime and coriander crema. Oh boy! I adore lime and coriander and just have to make these on a camping trip. I can just imagine what a little charring from the bbq will do to the flavour too! An incredible recipe.
This corker of a recipe for Gin Lemon Curd from Crumbs & Corkscrews is perfect for bringing along with you caravanning. It only takes 15 minutes to come together and can sit in your caravan fridge, ready at a moments notice for spreading on freshly baked bread from the local bakery or dolloping on a scone with clotted cream.......oh! It would be perfect too with Meringues. I often make a batch for camping. Louise says that you can also freeze it for up to a year. Another fabulous recipe and bursting with summertime.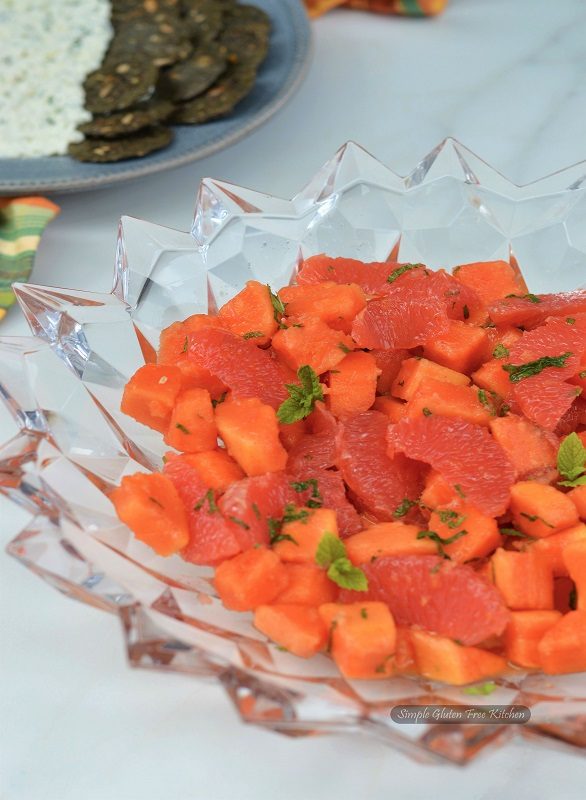 This Refreshing Papaya and Grapefruit Salad from Gluten Free Kitchen sounds mouth smackingly good and another great recipe for a bbq side. I might prepare the grapefruit before I left home leaving me simply to chop the papaya and add the salt, chilli powder and mint. How delicious??? Although I have never tried this flavour combination in a salad before it just screams flavour sensation to me. Paired with some meat from the bbq it would be a very special meal indeed.
If you like this round up then you may like these