This post for Traybake recipes is a post most close to my heart. Traybakes are a family mainstay and the easiest way to bake for a larger crowd. Just so simple and down to earth. This Carrot Cake is one of my oldest and most trusted recipes. I cannot recall a single instance that it has ever not delivered.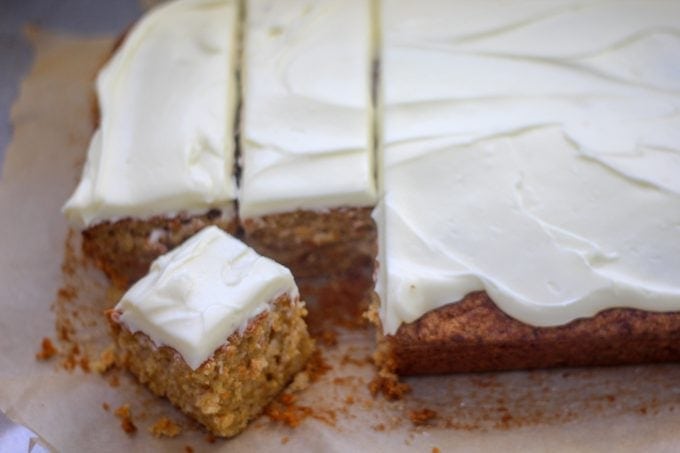 Traybake recipes are almost made for the school holidays. They are just the best especially when you're entertaining a group of children.
They are perfect for mass sharing with Tom, Dick and Harry. Any left overs can be placed in Tupperware for a nibble later or even better a midnight feast. I'm obviously not advocating secret snaffling in the dark in men's pyjamas.......that's not me at all.......no.
I love them for their simplicity and easy serving ability. I love them for how they make me all warm inside.
Traybake Recipes
They feel all about nostalgia and childhood picnics. I feel like I'm almost at boarding school when faced with a pile of Flapjacks or Incredible Chocolate Brownies and give me Millionaires Shortbread and I'm practically a member of the Famous Five......Traybake recipes=English Summers for me.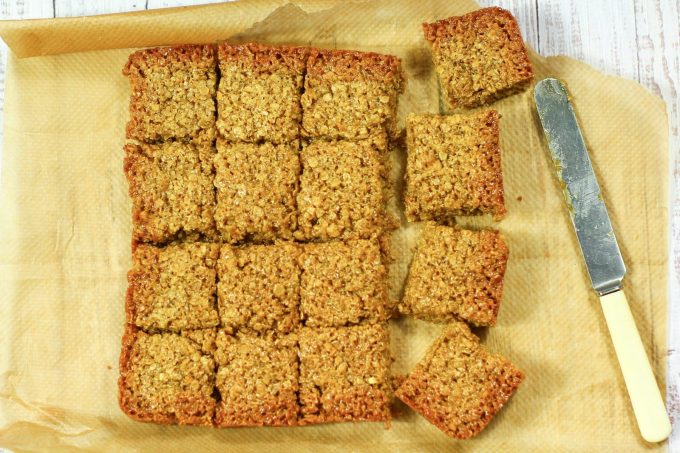 Carrot Cake
My first Traybake recipe is this gorgeous Carrot Cake. It is a larger Traybake but this Carrot Cake keeps so well as it is incredibly moist. Here is a smaller version in a Carrot Loaf Cake.
I keep it in the fridge actually as I like the Cream Cheese Icing cold for some reason not known to myself. But it is fine in an air tight container.
I also sometimes bake it in a 8" very deep cake tin and then ice the pants off it but it works just as well here.
It really is incredibly good. So much so that it is the cake that I am most asked for. Kids and adults alike go bonkers for it.
The cream cheese icing is also divine and compliments it perfectly. It also rarely goes wrong. I'm not sure why apart from the fact that it is quite a stout batter. The Iron Man of cake batters if ever there was one.
Nothing can make this bad boy sink in the middle.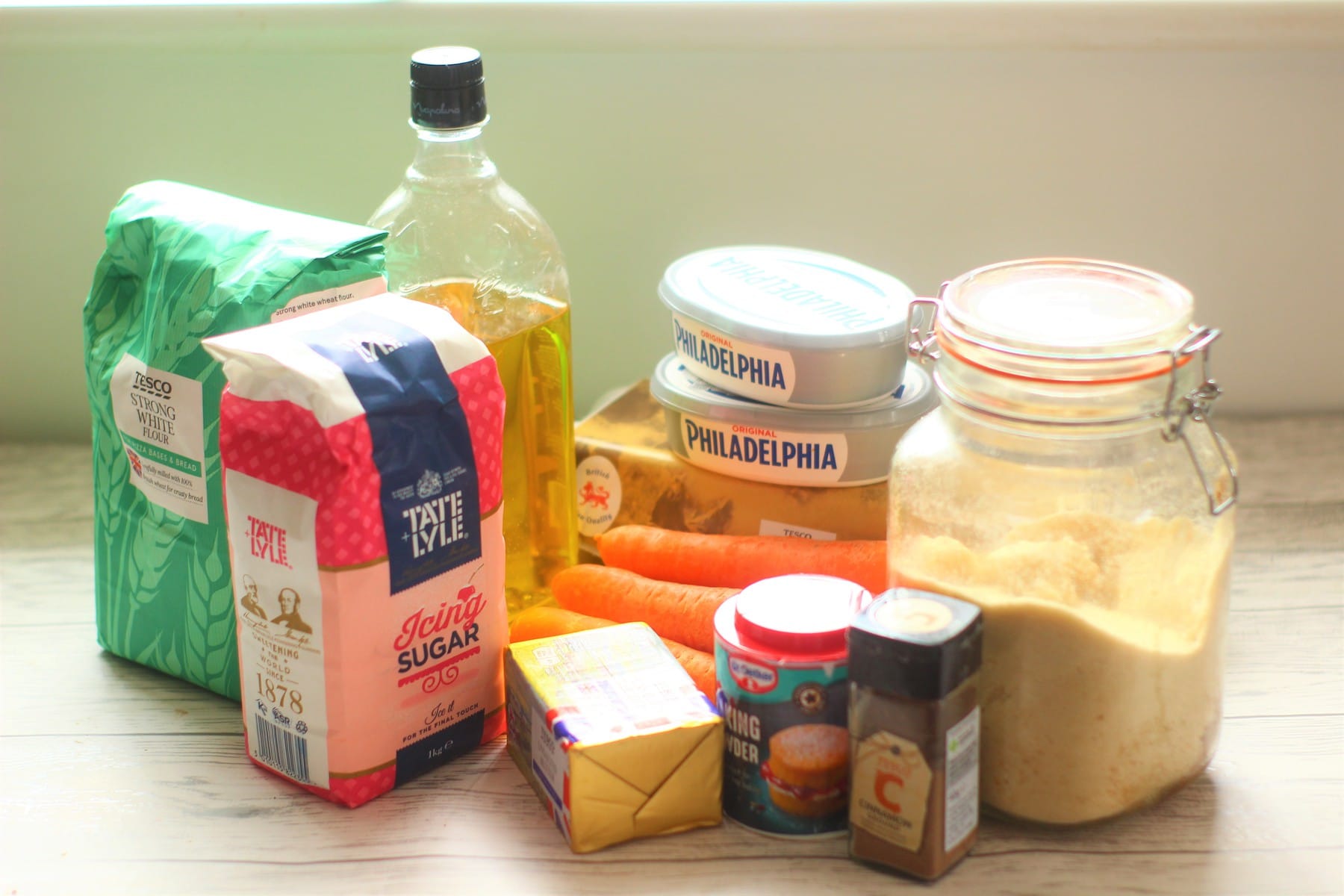 I start by whipping the oil, sugar and eggs together in a free standing mixer but you can of course use a hand held electric whisk, until pale and thick.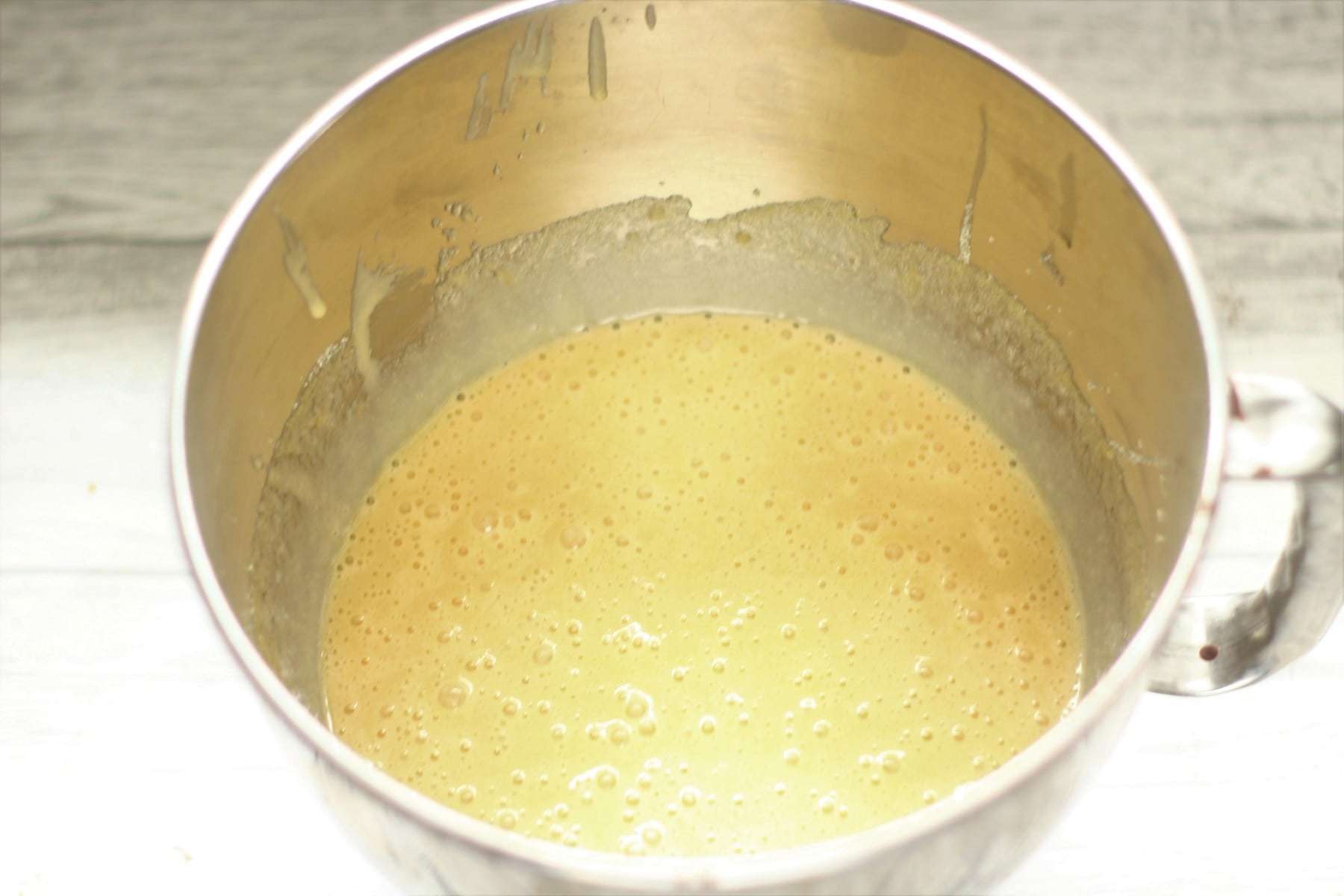 Your whisk should leave a trail in the mixture for a couple of seconds.
Then tip in the rest of the ingredients apart from the grated carrot and mix well.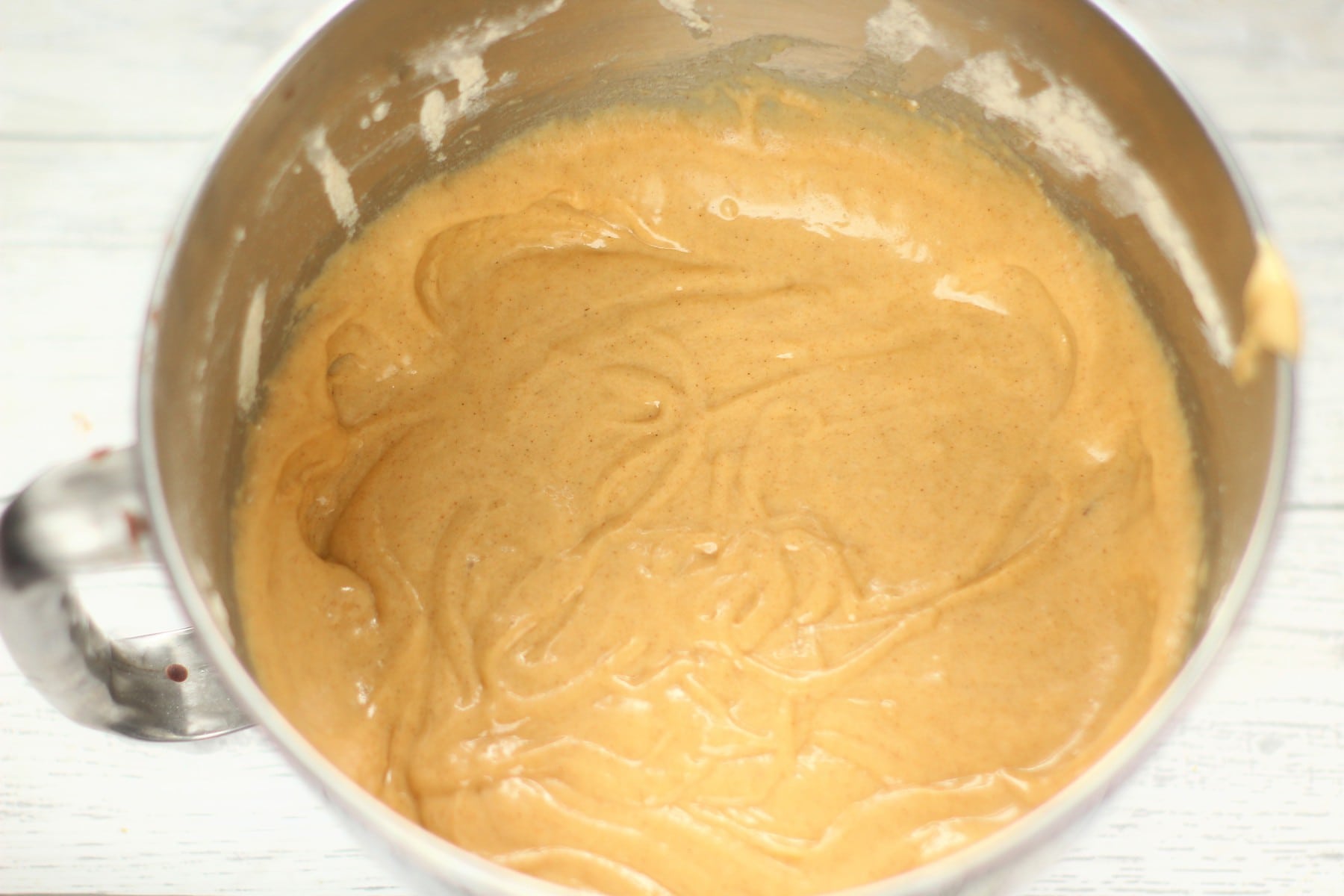 Finally tip in the carrots.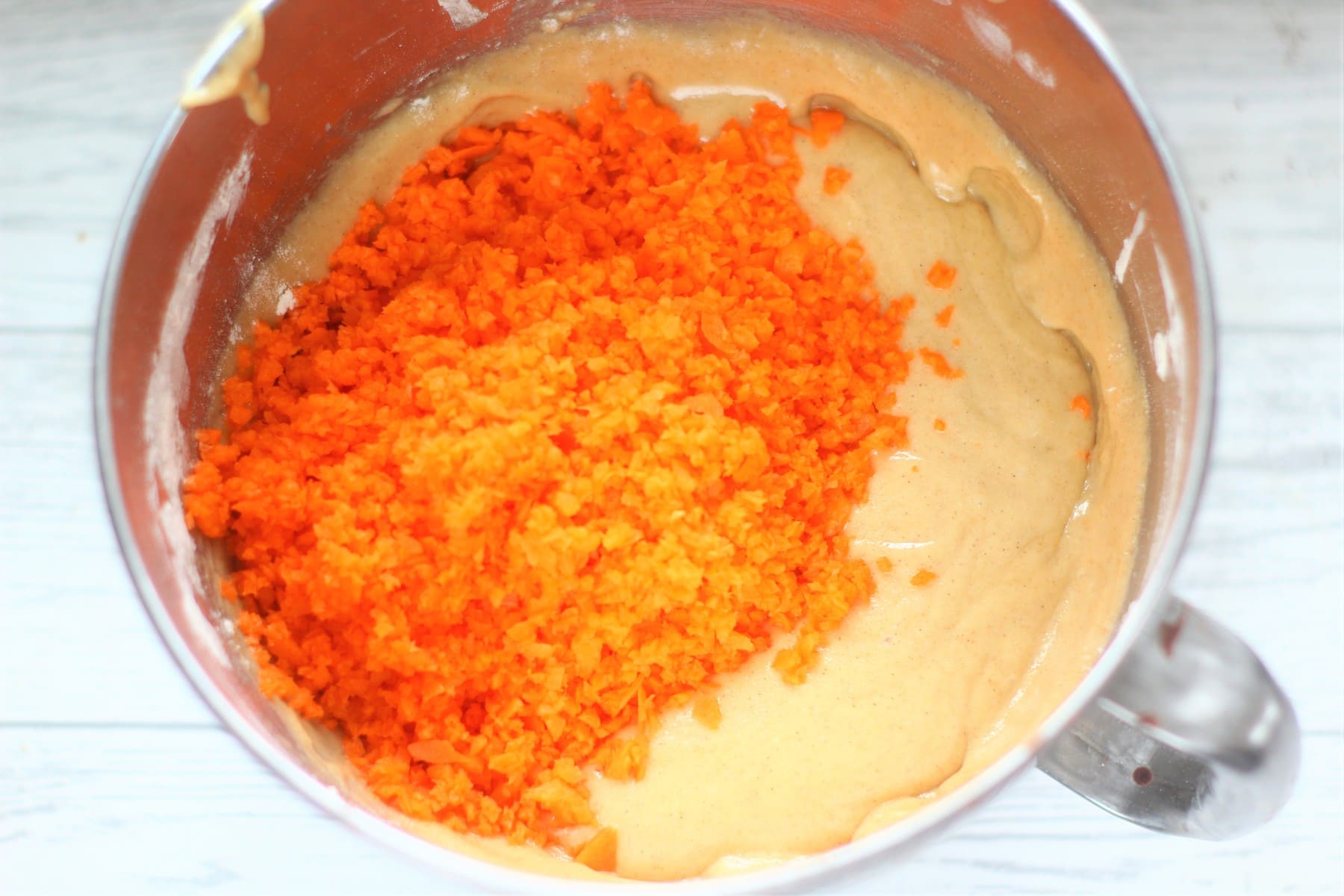 There is a lot of mixture. Tip and scrape the batter into the baking tray and bake for about an hour at 170 C/325 F/Gas Mark 3.
It will almost certainly take the full hour. If it starts to catch then cover with a little tin foil. Using a cake skewer to check it is cooked is not foolproof here because of the oil in the cake.
So I would err on the side of caution and complete the full hour.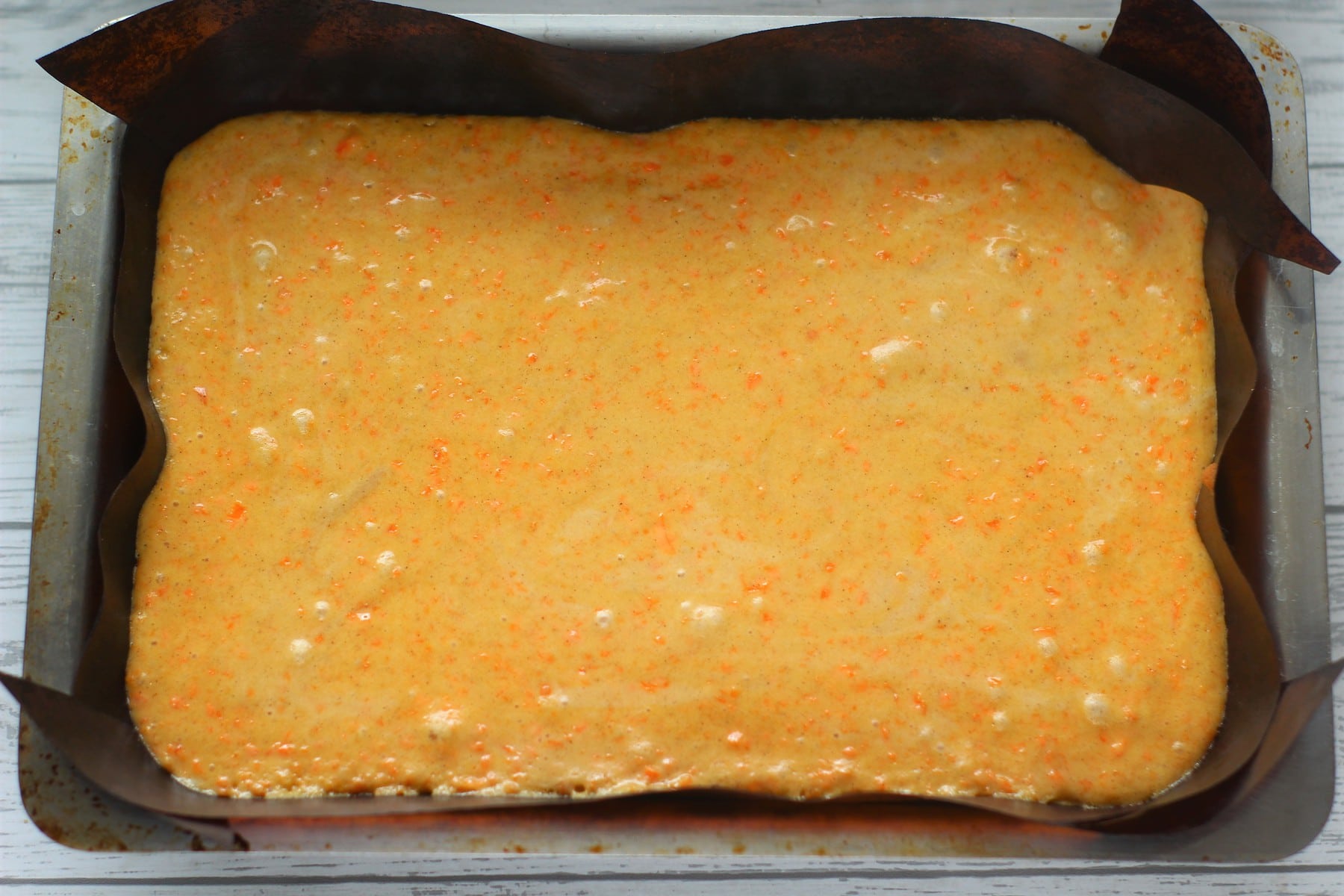 It will have a craggy, gentle mountainous appearance when it leaves the oven. Your kitchen will smell divine.
I use a 20 cm by 30 cm and 5 cm deep lined baking tray.
Leave to cool completely in the tin.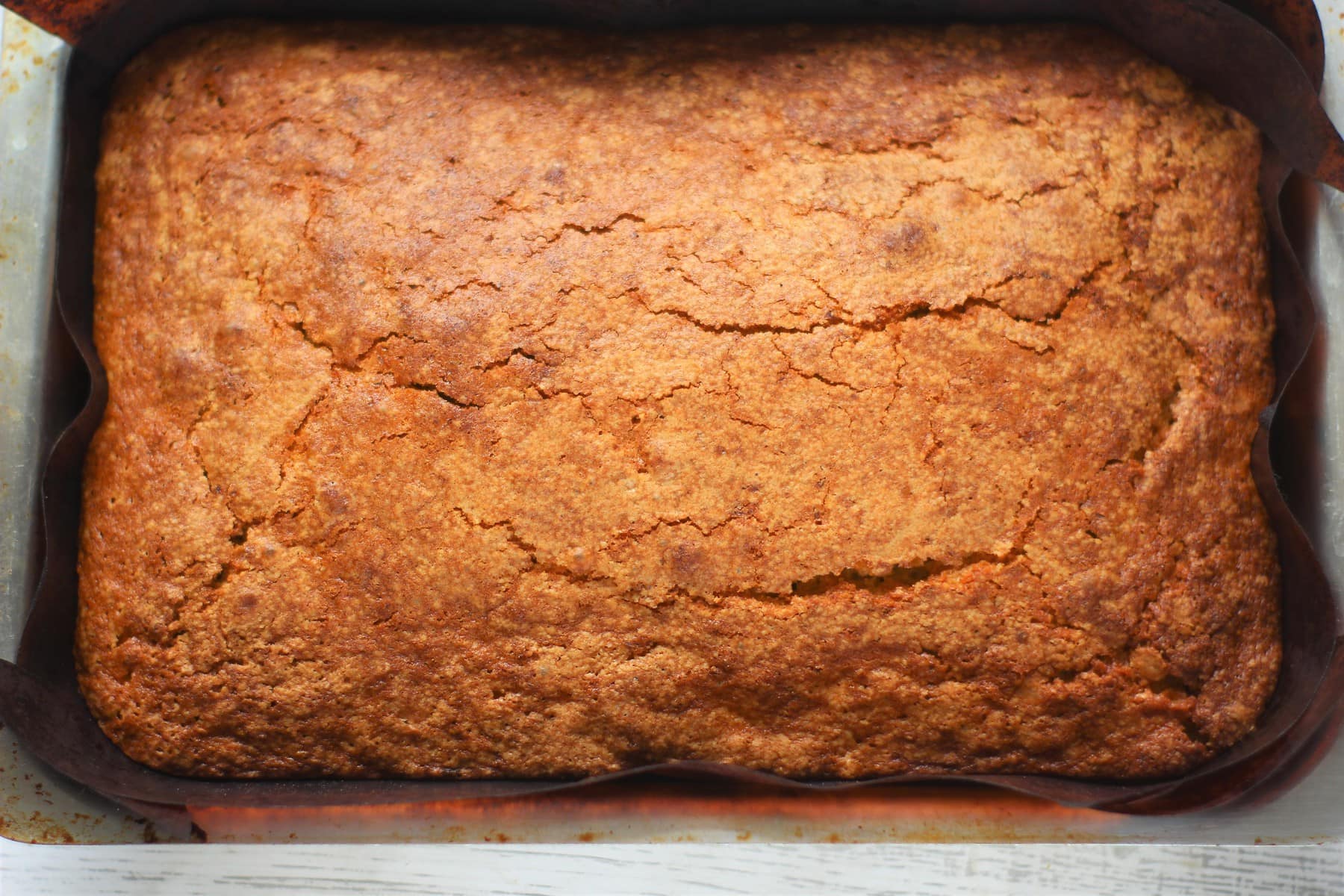 Put the icing ingredients in a food processor and whizz until white with no buttery flecks.
If you are without a food processor then sieve the icing sugar into a large bowl with the other ingredients and whisk with a hand held electric whisk.
Leave in the tin and once completely cool ice this fabulous beast of a traybake.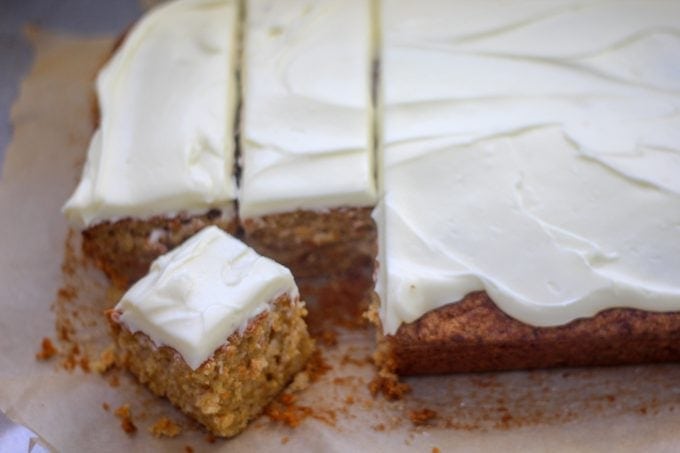 Does Carrot Cake Freeze Well ?
Yes it freezes very well. Wrap in a double layer of tin foil after wrapping in clingfilm first.
In reality it is better to freeze in some sort of container too. Most freezers are busy places so you want to protect the cake from breaking or schmushing.
Simply defrost at room temperature within the wrappings for about four hours or so and ice as usual.
Can You Freeze Cream Cheese Icing?
Yes you can. Simply freeze in a stout container and thaw in the fridge for 12 hours.
You may need to whip it through with a hand held whisk to get a smooth texture again.
How To Store Carrot Cake.
This all depends on how much is eaten! For a long time I was put off baking tray bakes because I couldn't store them easily.
I finally decided I could bear it no longer and bought a square lidded tupperware cake carrier. I can store this whole tray bake uncut in it but any air tight container will do.
I put a layer of baking paper in there to line the tin/tub. You may have to shimmy the pieces around and perhaps use two or more containers depending on the sizes you have.
It lasts very well but the icing requires a little more care. So if you are wanting it to last more than a couple of days then keep it in the fridge in your container/s.
More Traybake Recipes
This is the most delicious recipe for Millionaires Shortbread that I have ever tried. It is both simple and absolutely all that a Millionaires Shortbread should be. Rich, chewy with toffee caramel and perfect shortbread biscuit. I have yet to come across any child or adult that can resist.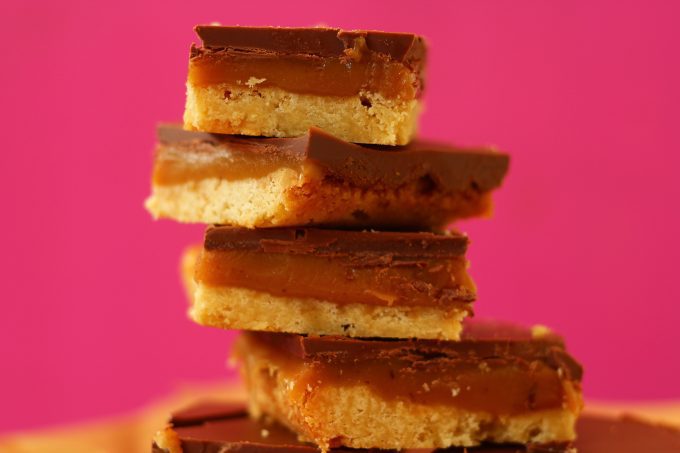 These are the most incredible Flapjacks EVER!. I do not say that lightly. Crisp on the outside and chewy within they really are sensational and so easy to whip up in a mere moment.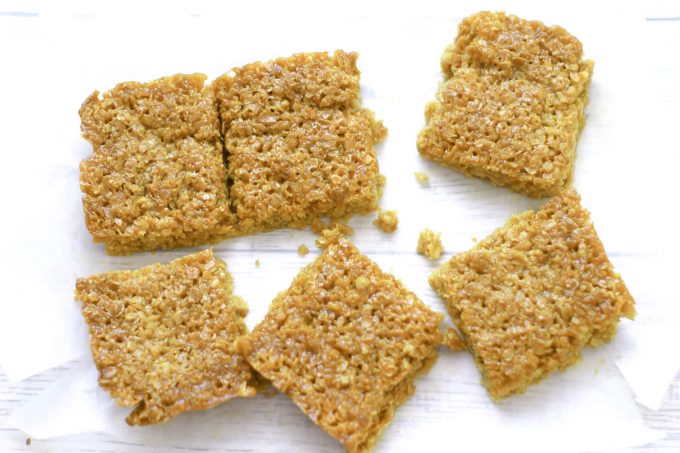 I have made these Brownies so many times I could make them in my sleep. They are truly simple, stupendous and stop everyone mid bite for a chocolatey moment. Fudgy and gooey in the BEST possible way. I also have a Chocolate Orange version.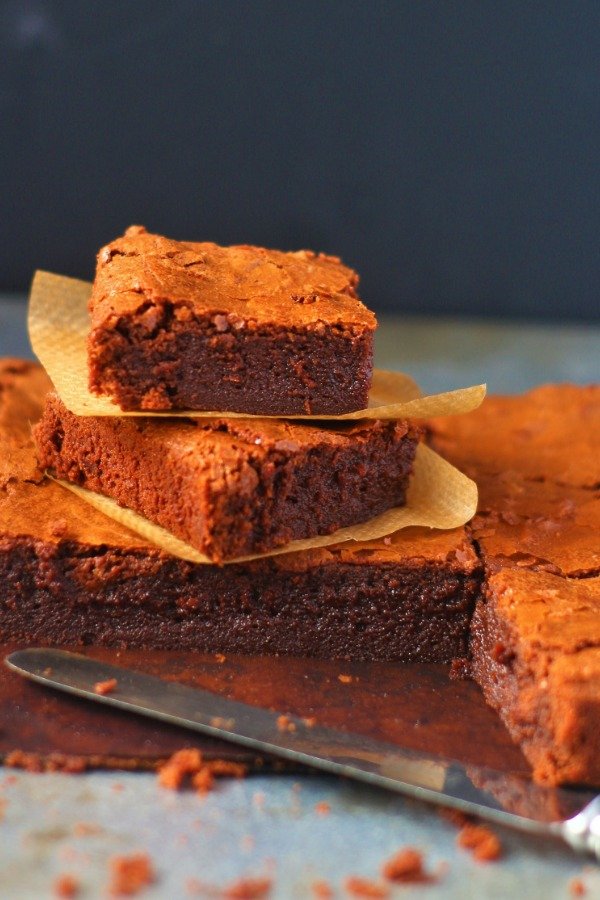 These Nutella Brownies are quite simply AMAZING! I'm not exaggerating either. They bring together all that is fabulous in Nutella and a Brownie to make something incredible…..so help me….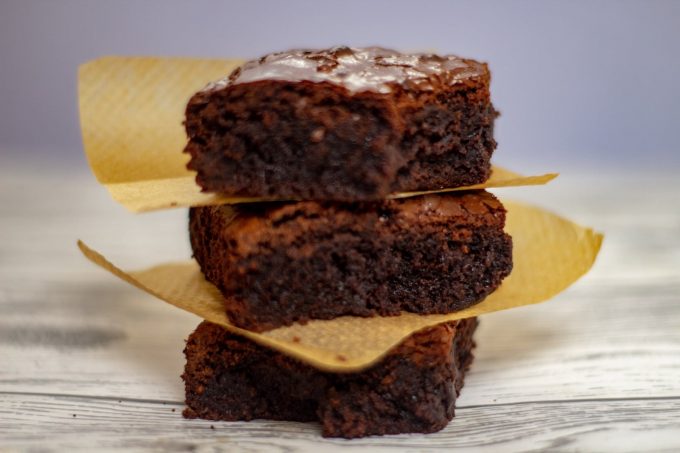 The most divine bake for Breakfast and great for feeding a crowd. You can make the dough the night before and add the topping in the morning before baking. Topped with fruit and a buttery crumble topping it is super delicious.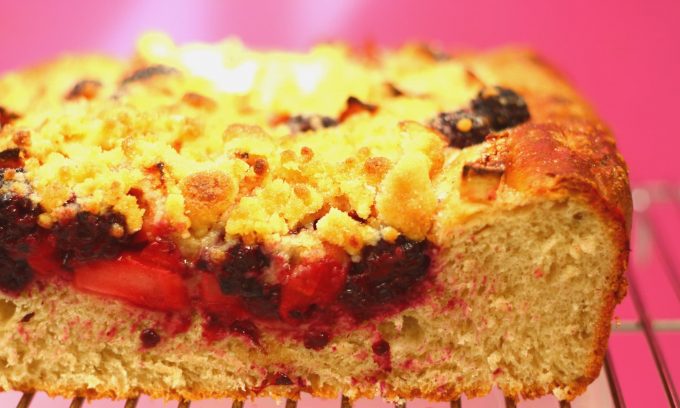 This is a traditional Lemon Drizzle Cake. Moist and lemony, I have made this as a Traybake as well as a loaf cake (see the photo). It is such a versatile recipe and a huge crowd pleaser. I think it brings sunshine right into your kitchen.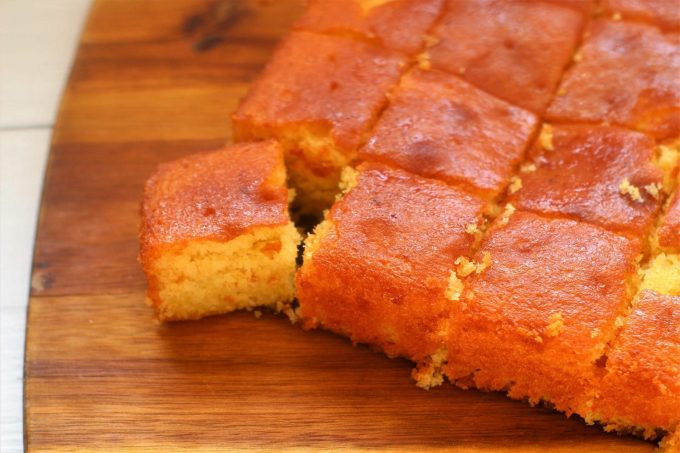 Although I have photographed this recipe as a sandwich cake, I bake it just as much as a 20 cm x 30 cm Traybake. It is absolutely delicious and chocolatey damp in the best possible ways. My favourite family chocolate cake by a long way.
Here are some more great Traybake Recipes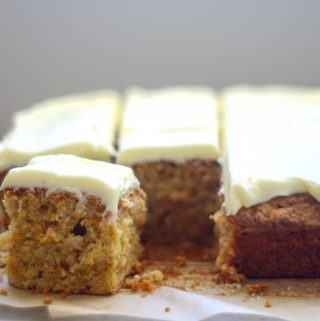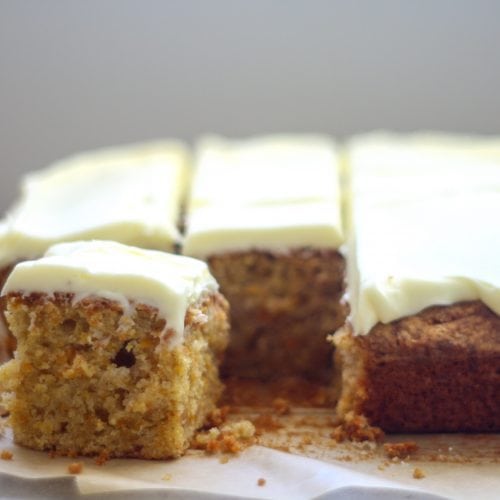 Carrot Traybake
This Carrot Traybake recipe is one of my signature bakes. Moist, spiced with Cinnamon and topped with delicious cream cheese Icing. It's always a crowd pleaser.
Ingredients
300

mls

vegetable oil

400

grams

plain flour

2

tsps

baking powder

400

grams

caster sugar

4

medium

eggs

2

tsps

cinnamon

400

grams

grated carrot

I use my food processor to just whizz them to tiny carrot rubble

½

tsp

salt
Cream Cheese Icing
350

grams

icing sugar

200

grams

full fat cream cheese

50

grams

unsalted butter

not soft but not straight from the fridge
Instructions
Preheat your oven to 170 C/325 F/Gas Mark 3

Whisk the 4 eggs, 400 grams/ 14 oz sugar and 300 mls oil together until pale and mousse like.

Add the 400 grams/14 oz flour, 2 tsp baking powder, ½ tsp salt, 2 tsp cinnamon and mix thoroughly.

Add the 400 grams/14 oz grated carrot and mix well.

Tip out into your lined baking tray and level off.

Leave in the tin to completely cool
Cream Cheese Icing
I just whizz the whole lot in the food processor so I don't have to sieve. I can't bear to sieve. Make sure the cream cheese is cold from the fridge.
Nutrition
Calories:
526
kcal
|
Carbohydrates:
69
g
|
Protein:
4
g
|
Fat:
26
g
|
Saturated Fat:
19
g
|
Cholesterol:
61
mg
|
Sodium:
147
mg
|
Potassium:
189
mg
|
Fiber:
1
g
|
Sugar:
48
g
|
Vitamin A:
4480
IU
|
Vitamin C:
1.5
mg
|
Calcium:
55
mg
|
Iron:
1.6
mg
All nutritional information is approximate and intended only as a guide.
Tried this recipe?
Take a pic and tag @applytofaceblog on Instagram. I would so love to see them!
PIN TRAYBAKE RECIPES FOR LATER!