Xmas is my favourite time of the year and I am unashamed and defiant in my extreme pleasure. As soon as the 1st of December unfurls its  Xmasy arms to me, I am like a Rat up a drainpipe. The Xmas CD is on and I am baking. I always like to have a cake of  Xmasy nature on display and for immediate despatch onto  Xmasy plates with cups of hot beverage in  Xmasy mugs. Can you feel the  Xmas love ?! The reality of that is that I bake at least three different cakes and you can't believe how much of a  Xmas Elf I feel. I am spreading the word of Santa and it feels deeply good. So much so that I have felt the need to encapsulate some Santa Snippets that I feel help to bring some extra yuletide cheer to everyone that passes over your threshold. The Santa Commandments according to this house are…….
Always have a mini buffet to hand for the surprise visitor or visitors. The fridge should be rammed with special bits. I love just staring at it like this, it promises such wonder and stolen moments. Delia advises on making, stockpiling and freezing mini Sausagerolls -genius, just a clatter of a baking tray away from hot, flaky, buttery, sagey heaven. Put some grown up crisps and nuts in a bowl and some pate, cheese, chutneys and melba toast from a packet and you're a bl…y  catering goddess.
Always have copious amounts of  alcohol at the ready , think  Xmasy Drinks like Mulled Wine and Spiced Cider. I buy them all ready made, easy to up end into a saucepan for warming, just requiring a cinnamon stick for aromatic and plunging purposes. Obligatory Sherry, Wine and Beer and of course lots of Champagne Darling. I like to pick a Xmas Cocktail for more organised entertaining although this always raises the odds of somebody being sick on the carpet ….probably me…
Always use  Xmas themed plates, mugs, bowls where possible,there is nothing like a grinning Santa with bells on appearing under someone's  vol-au- vent to increase the festive feeling.
Always strew your house with as many fairy lights as is humanly possible. We are striving for the Santa's Grotto look, magical and atmospheric,also useful to hide the lack of housework due to Xmas preparations being all I care about. Be unabashed with the decorations. This is definitely not a case of less is more.
Always have a few comedy  Xmas hats within arms reach. I also wear these out of the house to multiply the Xmas mirth, although my children don't find it very funny anymore. I love looking like a tw.t and usually accompany it with a bit of comedy galloping.Can't help it. My favourite head piece was a Xmas Turkey complete with red bootees and a hole for your head in it's bottom, brilliant, but alas it's leg is hanging off  and is consigned to the kid's dress up box. I am actively seeking a worthy replacement as we speak.
Always have at least two quality fun Xmas games in the cupboard, you can lose many a hilarious Xmas afternoon and much of your dignity (but who cares) to Pie Face or Jibber Jabber and a few Snowballs.
Always invite a  notorious Xmas Jester to organised entertainment if you can find or borrow one. I have Mark, always prepared to don a Xmas Mankini in exchange for abundant Lager and Grey Goose. Xmas Jesters provide much merriment and photo opportunities to last the whole year. Mine can be relied upon to lift all Xmas spirits even in the most reluctant of Xmas Revellers. Feed and water them well.
These are my Xmas words of Wisdom and this is Lisa Faulkner's (The Way I Cook)   Gorgeous Xmas Ginger Cake which I use to make a beautiful Bundt.
225g of Self Raising Flour
1 tablespoon ground ginger
1 teaspoon of ground cinnamon
1 teaspoon of ground mixed spice
110g cold unsalted butter cut into cubes
110g black treacle
110g golden syrup
110g light muscovado sugar
280 ml milk
1 egg beaten
Preheat the oven to 180 C-350 F and grease well a bundt tin.
Sift all dry ingredients  except the sugar into a mixing bowl.Rub in or use the paddle attachment on your food mixer to mix together until mixture resembles fine breadcrumbs.
Melt the syrup and black treacle in a saucepan over a low heat until combined and leave to cool to blood temperature.
Dissolve the sugar and the milk together over a low heat,stirring.
Whisk into the dry mixture the milk and then the treacle mixture followed by the egg.It will be like a thin batter.
Pour into prepared tin and bake for 35 mins-40 mins or until a metal skewer comes out clean.Wrap in greaseproof paper and then foil and keep a couple of days before decorating.
Apply to really excited Xmas Face.
I used Cream Cheese icing as I had some left over in the fridge (you can freeze it too) but usually I use Royal Icing as the Lemon goes well with the cake. Whatever lights up your Xmas Tree.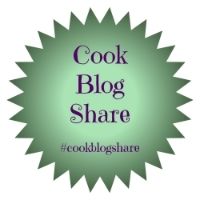 <